Plane crash fatality was Easton man, coroner says
Written by John Moser on September 30, 2022
Plane crash fatality was Easton man, coroner says
By Ryan Kneller
September 30, 2022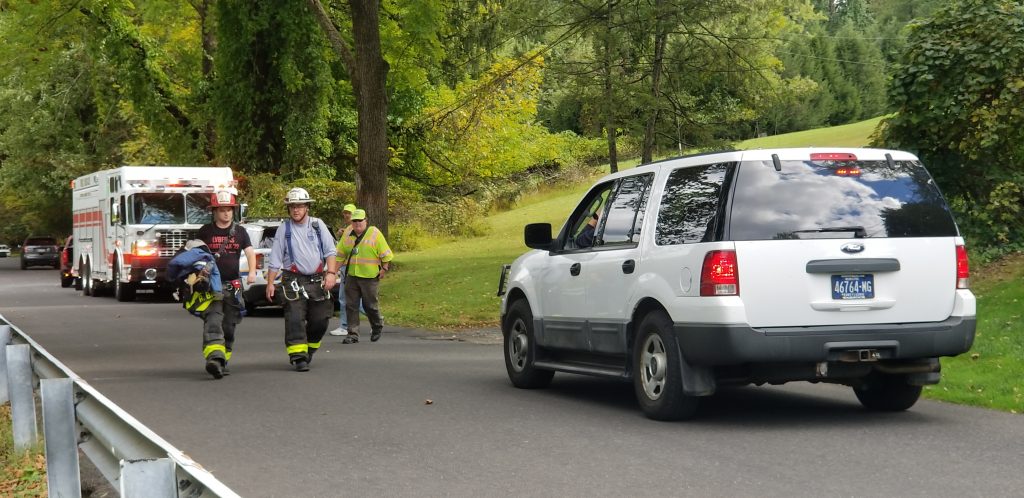 ALLENTOWN, Pa. — A man killed in a plane crash on a Salisbury Township home's lawn Wednesday has been identified as an Easton resident.
Keith Kozel, 49, was pronounced dead inside the aircraft at 2:30 p.m. Wednesday, Lehigh County Coroner Daniel A. Buglio said. 
An autopsy was completed Friday, and the cause of death was attributed to multiple injuries due to aircraft mishap. The manner of death was ruled an accident.
Because of the severity of the crash, dental X-rays were required to confirm Kozel's identity, Buglio said.
Township police officers were dispatched about 1:40 p.m. Wednesday to 1480 Keystone Road, a residential neighborhood along the Little Lehigh Creek just south of the Li'l-Le-Hi Trout Nursery, for a report of a small plane into a home, Cpl. Kevin Kress said at the scene.
The site is near Salisbury Middle School and Lehigh Country Club.
When officers arrived, they found that the plane was on the ground near the house, and there was no damage to the home.
In addition to Kozel, emergency personnel located another airplane occupant on the ground and immediately transported that person to Lehigh Valley Hospital-Cedar Crest. That person's condition is not known.
The crash site is about two miles southwest of Allentown's Queen City Airport.
Colin Riccobon, spokesman for Lehigh-Northampton Airport Authority, said the single-engine aircraft took off from Queen City Airport in Allentown early Wednesday afternoon, but had no further comment.
In addition to the coroner's office, the death is being investigated by the Salisbury Township Police Department, with assistance from the Federal Aviation Administration and National Transportation Safety Board.
---