Affordable housing and jobs are identified as Allentown Latino community's concerns during informal conversations with first lady
Affordable housing and jobs are identified as Allentown Latino community's concerns during informal conversations with first lady
By Megan Frank
October 14, 2021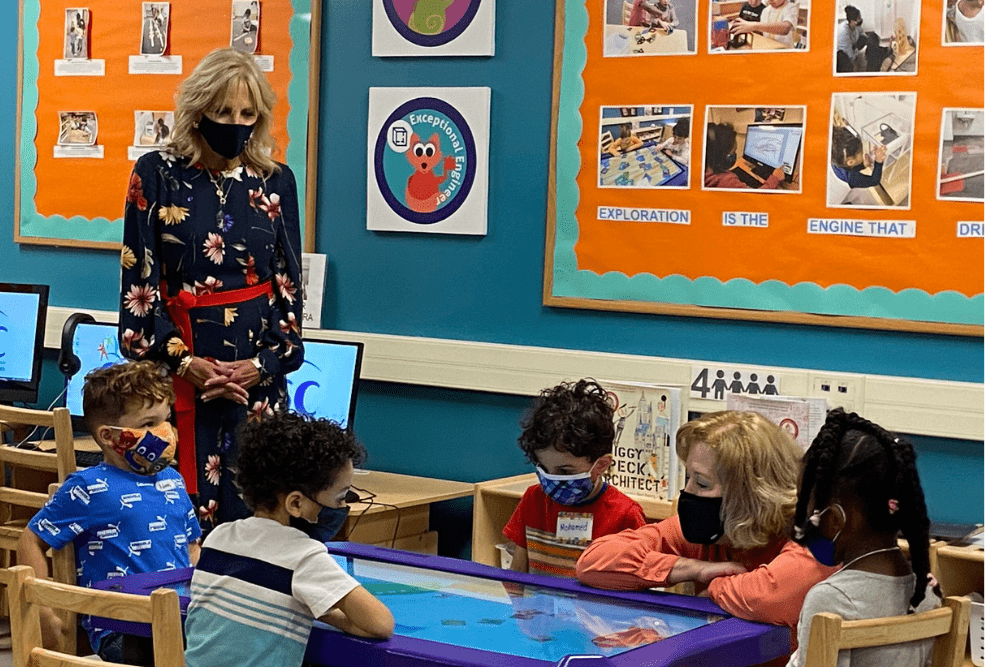 ALLENTOWN, Pa. – First Lady Jill Biden visited Allentown on Wednesday to help celebrate Hispanic Heritage Month and took time to listen to members of the city's Latino community.
During her stop at The Learning Hub, the First Lady sat down with four Allentown residents for a roundtable discussion.
Jessica Rodriguez Colon, a case worker for Valley Youth House, used her time to talk about helping families find affordable housing.
"A lot of it is single-parent households. So that income that they're generating, it's not enough," Rodriguez Colon said .
Brenda Fernandez, the founder of SELF!, a women's incarceration reentry program in Allentown, said finding housing is imperative for people leaving jail.
"When I speak, I speak from a lived experience. I also speak for those women that can't speak or are afraid to speak. Sometimes they feel like they're alone, and they're not alone," Fernandez said.
The first lady said she hoped attendees know their voices are heard by her and the president.
"The Latino community is really important to me and to Joe," she said.
Biden said the American Rescue Plan and the "Build, Back, Better" infrastructure bill is aimed at helping tackle issues like housing and will create jobs and offer job training opportunities.
Sign up for our WLVR weekly newsletter to stay up to date with the latest news from the Lehigh Valley and across Pennsylvania.
---