Early indications point to low voter turnout in Lehigh Valley
Written by Mariella Miller on November 2, 2021
Early signs point to low in-person voter turnout in Lehigh Valley
By Megan Frank
November 2, 2021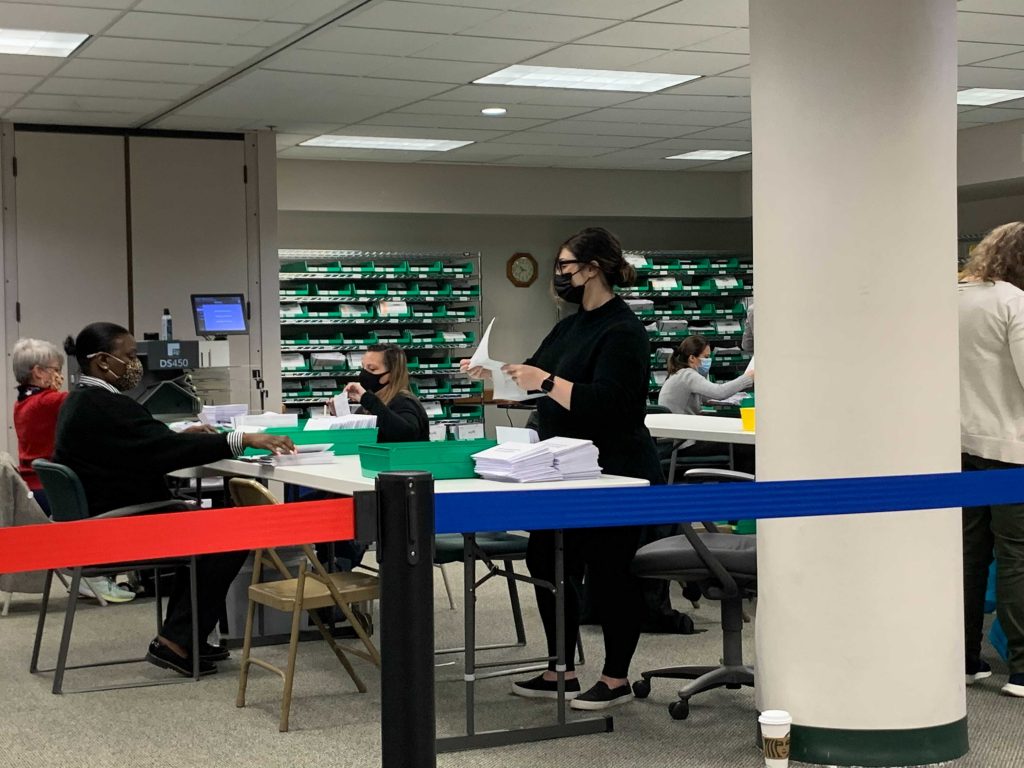 ALLENTOWN, Pa. – It's Election Day. 
Though there was not a high in-person turnout at some Lehigh County polling places earlier today, many residents have already returned their mail-in and absentee ballots.
Over at the Lehigh County Government Center, the hub for election results in Lehigh County, there wasn't as much foot traffic inside the actual polling room on the main floor.
Allentown resident Jennifer Benson was one of a few people there. She said she was happy to be out and that it was her duty to vote.
"It's the one chance we have to make our voice heard," she said.
In the lower level of the government center, election workers like Andrea Lerner were busy opening and preparing thousands of mail-in ballots.
"We are really on top of how many ballots we have and we've audited all of them. And we've got lots of help opening ballots. Of course we can't put them in the tabulator until 8 p.m. tonight, but we'll be ready for that by then," she said.
Lerner said she thinks most results will be counted tonight aside from a few exceptions, including provisional ballots.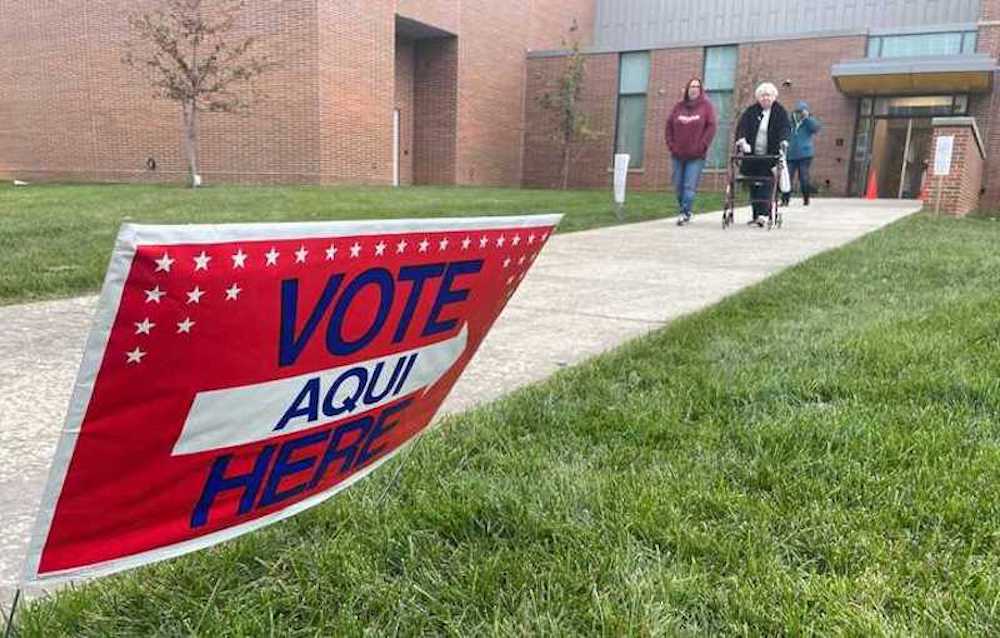 At the polling place at the Bethlehem Rose Garden, workers said voters mostly trickled in throughout the day.
As a light rain fell in the afternoon, West Bethlehem resident Dave Traupman says he opted to vote in-person because he likes the experience of seeing people carry out their civic duty — and he hasn't missed an election yet.
"I just figured I'd come on out here and see what the polls were like," he said.
Joe Kelleman and his wife came out to vote around 4 p.m.
"I always vote in-person. That's what I've always done," he said. "Usually my wife and I cancel each other out, but we don't fight too much."
Rich Luther says voting in-person is a family tradition. He came to the Daughters of the American Revolution Memorial House in the Rose Garden to vote with his wife and daughter.
"Yeah, I do prefer to vote in-person — the way I've always done it," he said. "When I go in, I pull the lever — well it's not a lever anymore."
Poll workers at the D.A.R. Memorial House said they had more than 150 people vote by 4 p.m.
Top races in the Lehigh Valley include county executive races in Lehigh and Northampton counties, Allentown mayor and Bethlehem mayor.
Voters also are casting ballots for Lehigh County judge, local school boards, municipal offices and district judges.
People have until 8 p.m. today to either cast their votes in person or drop off mail-in or absentee ballots at an official county drop box. Election tallies should begin coming in later tonight.
Sign up for our WLVR weekly newsletter to stay up to date with the latest news from the Lehigh Valley and across Pennsylvania.
---