WLVR Flight Club
Introducing Flight Club! Flight Club airs Thursday nights at 7:44 p.m., Friday afternoon at 2:33 p.m., Friday evening at 5:44 p.m. and Saturday at 5:35 p.m.
On WLVR's Flight Club, Christine Dempsey and Devan Kortan will visit a local brewery each week. They'll sit down with the Brewer, talk beer and test out a flight. You'll have a seat at the table as they discover some interesting concoctions and the backstory of how they were conceived.
Hosted by Christine Dempsey and Devan Kortan
Want to attend Flight Club IN PERSON? Check out our next Member Exclusive event May, 25 at Funk Brewery!
Stay connected
Latest Episodes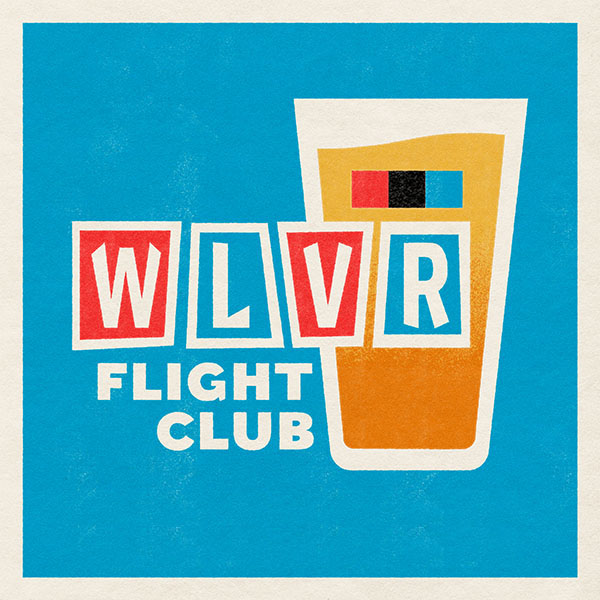 WLVR Flight Club 001 McCall Collective Brewing
McCall Collective Brewing is Allentown's first female-owned craft Brewery and was founded by CEO Kaitlin McCall. Her husband, Chris McCall is the co-founder and CFO and Chris' brother Matt McCall is the Head Brewer. McCall Collective Brewing was the site of WLVR's first public member Flight Club.
Christine's Flight
Shucksquehanna – Cream Ale
Hittin Diners – Raspberry Sour Fruited Berliner Weisse
Devan's Flight
Who Runs The Wort – Pale Ale
Little Lehigh -IPA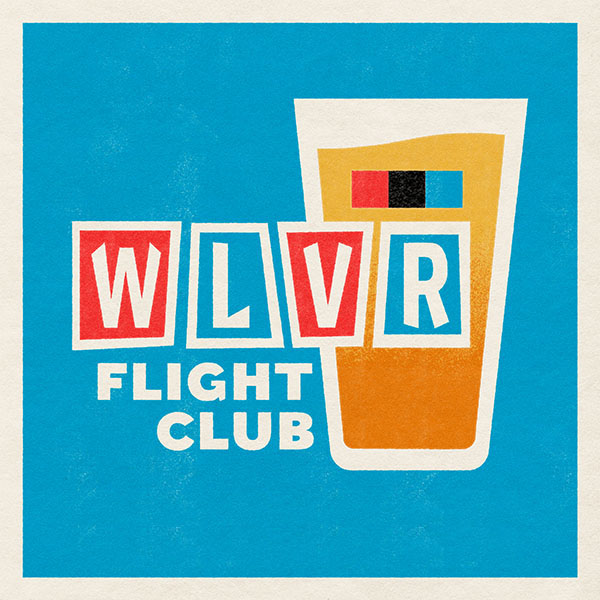 WLVR Flight Club 002 Funk Brewing Company
Funk Brewing Company has been micro-brewing in Emmaus since 2014. They recently expanded to a Tap Room at 518 Bank St. Scott Adams is one of their co-owners and also the Head Brewer. Like many, Scott started brewing in his kitchen with a home kit, before bartending at Funk then working his way up the Funk Brewing ladder.
Christine's Flight
Banana Stand – Tropical Stout
Look Left (2020) – Irish Red
Devan's Flight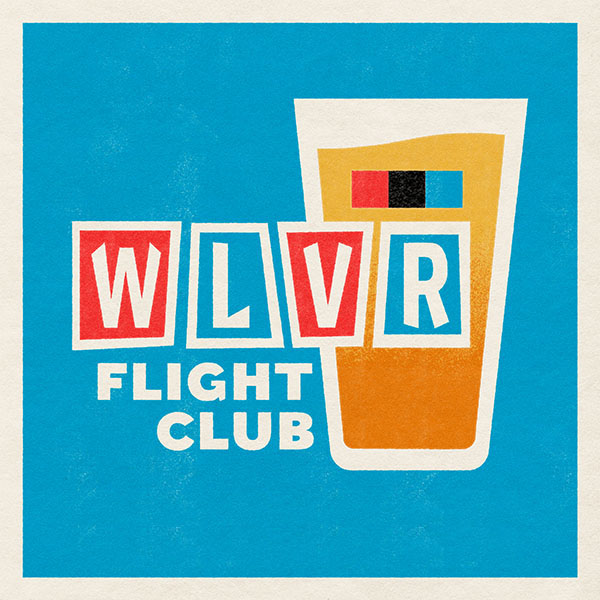 WLVR Flight Club 003 HiJinx Brewing
The motto of this brewery is, "Drink some HiJinx and let the tomfoolery begin!" HiJinx Brewing Company has a real community feel to it. So much so that owner and Brewer Curt Keck gets ideas for brews and names for the creations from his patrons. HiJinx was born in Keck's garage, before becoming an official brewery in 2014.
Christine's Flight:
Earth, Wit & Fire – Imperial Witbier with ginger, lemongrass and white pepper
Stolen Heart – Raspberry Imperial Stout
Devan's Flight:
Potable Pilsner
Smoked, Two Joints – Smoked Brown Ale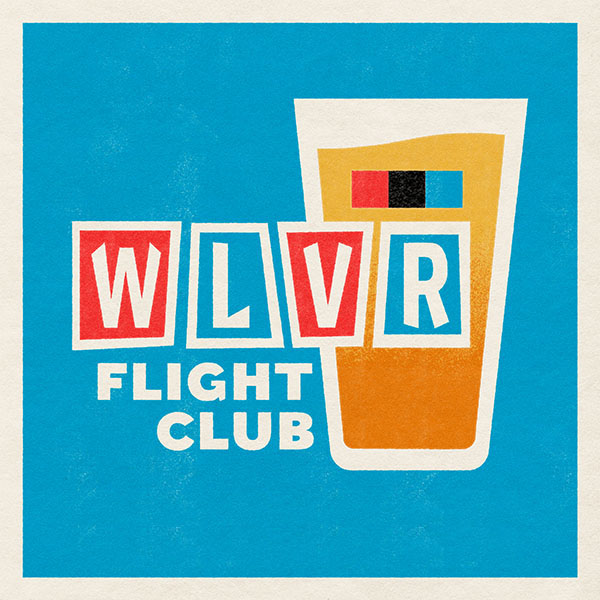 WLVR Flight Club 004 Cave Brewing Co.
When Jeff Bonner Jr was growing up, his dad, Jeff Bonner Sr, would head to his man cave to do some home brewing. Flash Forward some years later and father and son are working together producing ales, lagers and seltzers, except now Jeff Jr is the brewer.  This brewery is hidden to the garage, and even the their space is small, the beer is bursting with flavor. 
Christine's Flight:
Peach-Mango – Witbier Sour
American Craft Pilsner
Devan's Flight:
Blood Orange Sour
Hop Nectar – IPA
Reach Out!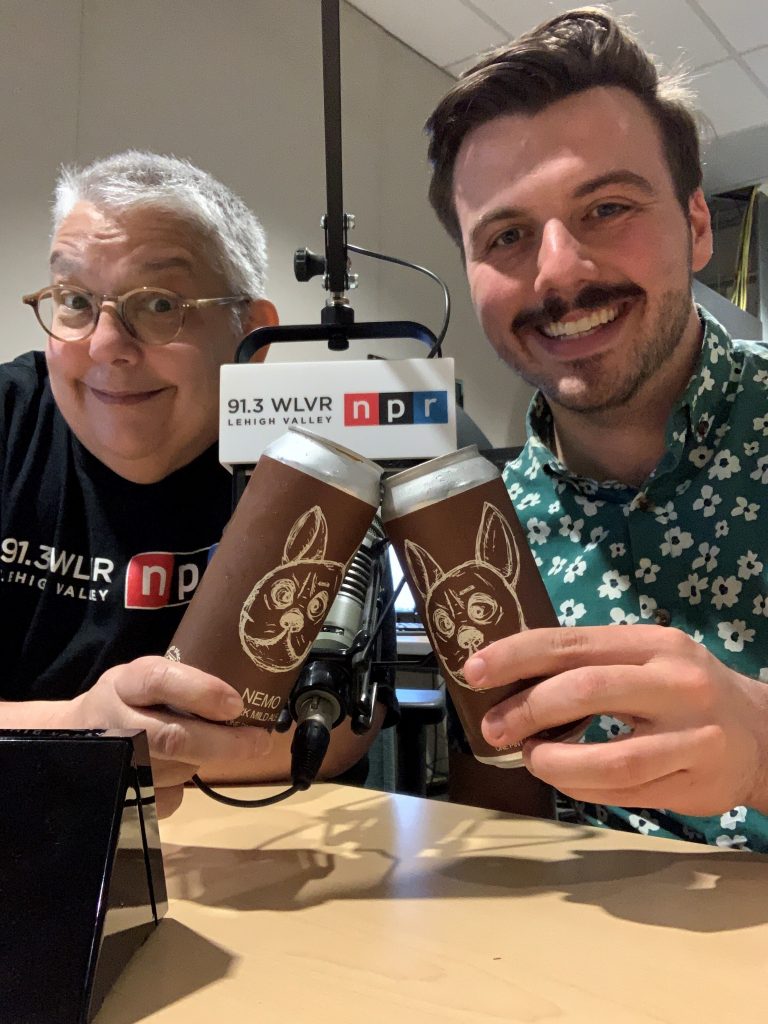 Have a question for Christine or Devan, or have a brewery suggestion?
---