Gun violence has risen across Pa. 'It's too easy to get a gun,' officials say
Written by Mariella Miller on November 15, 2021
Gun violence has risen across Pa. 'It's too easy to get a gun,' officials say
By Hayden Mitman
November 15, 2021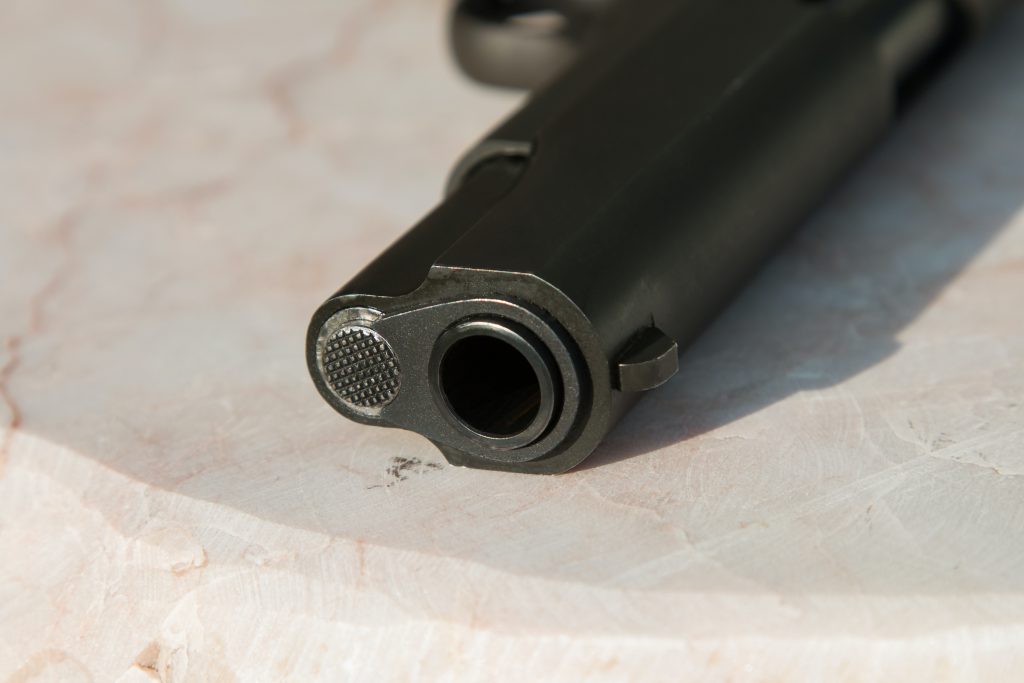 ALLENTOWN, Pa. – Jeani Garcia's life changed in 2012. 
After coming home from work, she found her son's body.
A gang member had shot him to death in his own bed.
Now, she's an anti-violence community activist with Promise Neighborhoods of the Lehigh Valley and regularly visits with Allentown residents after shootings occur.
"Definitely I have seen an uptick in gun violence during the pandemic. There's nothing positive happening in the community," she said.
Gun violence in Pennsylvania has gone up in the pandemic. Pennsylvania State Police data show it's risen 50% statewide.
But not in the Lehigh Valley.
Here, Lehigh and Northampton counties had numbers comparable to the year prior.
In fact, Allentown police reported that violent crimes were down and they didn't fire a shot during a confrontation in 2020.
But, Garcia said, gun violence is a complex issue. Illegal weapons are rampant, gunfire shakes communities and statistics don't always tell the whole story.
"Public safety is being swept under the carpet. 'Oh we are doing good. We are fine, our numbers were up from previous years' No. Let's be real about it," she said, "They are counting bodies. I'm counting lives being affected by any act of violence and they are counting body bags."
She argued that COVID-19 stresses the community in several ways from unemployment to the threats of losing homes.
And, she said, all too often this turned into street violence.
Advocates and law enforcement officials do agree on one thing: it's too easy to get a gun.
"We've, so far this year, since Jan. 1, have seized in 200, in excess of 200 firearms, guns that aren't being used out on the street now," said Allentown Police Chief Charles Roca.
And, Lehigh County District Attorney Jim Martin said, often after reports of gunfire in neighborhoods, when police show up all they find are empty streets and bullet shells.
"There have been a tremendous number of shots fired incidents. There's an awful lot of people with firearms who are indiscriminately using them, at least in Lehigh County," he said.
Martin said the county is also seeing a rise in untraceable, home-made firearms.
"We've seen an increase, by the way, in so-called ghost guns, where you can buy the constituent parts of a pistol and put them together yourself and they're not registered, there's no background check required," he said.
Martin noted a ghost gun was recovered after an Allentown shooting this past summer.
Northampton County District Attorney Terry Houck recalled 3-D printers and gun parts were seized from a convicted felon's home in Lehigh Township earlier this year.
"We don't have a lot of them here, but they were invisible, they weren't happening a few years back. But now, people can make their own guns and that's a greater concern because those guns can't be tracked," he said.
Houck said they are also finding firearms in the hands of many who shouldn't have them, like felons and teens.
"Guns are accessible, they are accessible. When we see the ages, the backgrounds of people that get guns. You can say nothing else other than guns are accessible," Houck said.
So what's being done?
This summer, the state made $30 million available to municipalities and organizations to combat gun violence.
Locally, law enforcement officials point to creating partnerships with neighborhoods. Allentown Police touts its Community Outreach Unit as a way to get to know residents, and their concerns, better.
For those on the ground like Garcia, these things are steps in the right direction. 
But, she has another solution.
"Resources for the youth. More adults being involved. Mentorships. We need black men. We need black women. We need positive women and positive men to be out here," she said.
Garcia's organization asked Allentown officials earlier this year for millions to support their efforts in intervening before gun or gang violence erupts.
She said those funds haven't come through.
Short of that, Promise Neighborhoods is working on its own initiatives. The group recently put up billboards in Allentown in hopes of bringing attention to gun violence in the city.
Sign up for our WLVR weekly newsletter to stay up to date with the latest news from the Lehigh Valley and across Pennsylvania.
---