Indoor turf field opens for sports teams and events
Written by Mariella Miller on November 17, 2021
Indoor turf field opens for sports teams and events
By Genesis Ortega
November 17, 2021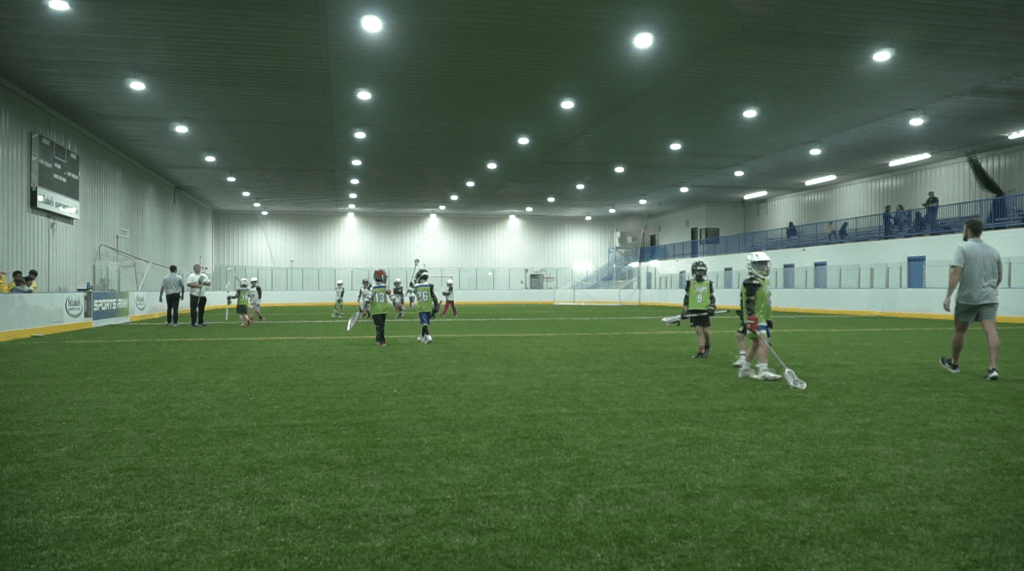 WHITEHALL TWP, Pa. – Winter weather conditions can be challenging for those looking to train for sports like lacrosse and soccer in the Lehigh Valley. Indoor turf facilities have been useful for athletes looking to train year round. 
This inspired Michael Bender to partner with St. Luke's University Health Network to open the St. Luke's Sports Rink in Whitehall Township, where he is the owner and manager.
"We're very excited to open our newly renovated indoor facility. It's complete with a full field indoor turf and it accommodates all field sports throughout the year," Bender said.
The field is the largest in the Lehigh Valley at 200-feet by 85-feet, and is housed within a 25,000-square-foot facility.
The facility includes a sports performance training center that will also offer strength training and injury prevention.
Matt Hoover, a senior exercise specialist at St. Luke's, is one of the sports performance coordinators.
"We primarily work at the local high schools and colleges, so this is a great way for us to reach out to more of the youth ages and clubs," Hoover said.
Area lacrosse and soccer sports teams have already started booking the space which can be used as a warmer spot for practices and games this winter.
Sign up for our WLVR weekly newsletter to stay up to date with the latest news from the Lehigh Valley and across Pennsylvania.
---