Kids left alone at casinos while parents gamble is a problem across Pa. Wind Creek has a plan
Kids left alone at casinos while parents gamble is a problem across Pa. Wind Creek has a plan
By Tyler Pratt
May 23, 2022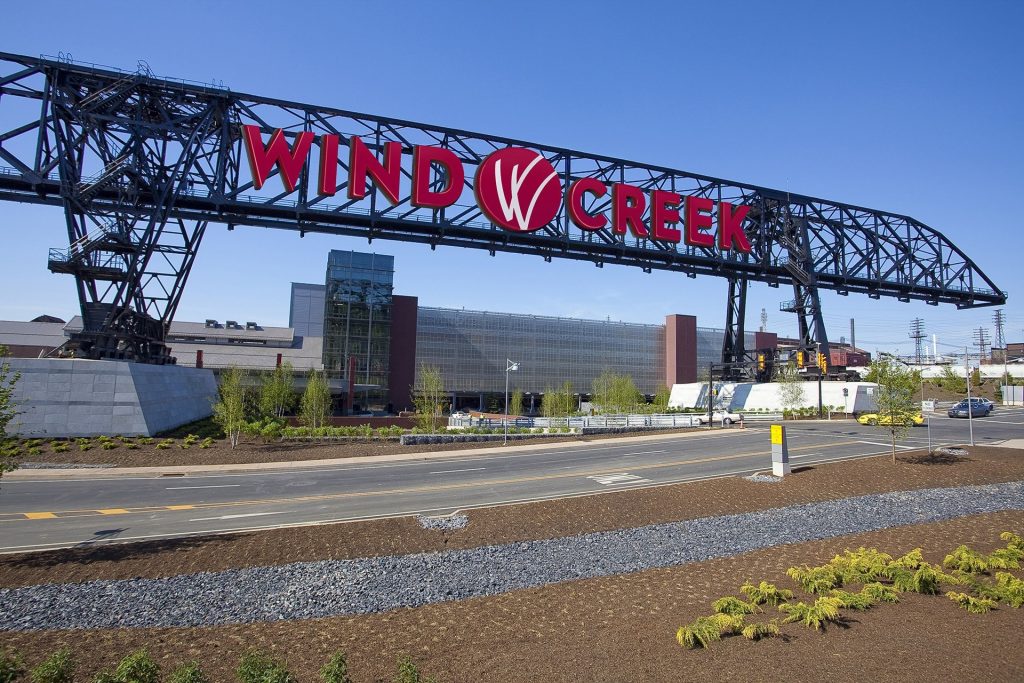 BETHLEHEM, Pa. – Hundreds of kids are left at Pa. casinos while parents or guardians gamble. Wind Creek has a new safety plan
From 2018 to 2021 hundreds of children were left in cars and hotel rooms while their parents or guardians went to Wind Creek Casino in Bethlehem.
The Pennsylvania Gaming Control Board recently reported 147 incidents involving 268 children at Wind Creek from January 2021 through April 2022. The age range for these children was 2 months to 17 years old, with some being left alone up to over nine hours.
In response, the Wind Creek is working to address the problem with a new safety plan.
According to Doug Harbach, Director of Communications at the Pennsylvania Gaming Control Board, gamblers who abandon their children while they're at casinos is a problem across the state.
Since January of last year through spring 2022, statewide, there have been more than 240 instances of nearly 400 children left alone.
Harbach said it has been getting worse as the industry has grown since 2006 when gambling became legal in the commonwealth.
"There are more people in the casinos, more cars that are being parked there, more people who are staying at hotels," Harbach said, "So these instances have increased where minors have been left behind by parents, grandparents or guardians to go in and gamble in the casinos."
According to a statement from the board, in one instance at Wind Creek, the parent of a 10-year-old child left the child unattended in a hotel room for more than 2 hours while she gambled at slot machines. The child was discovered by security officers.
In another instance, the parent of a 13-year-old child was found by casino staff alone in the bus lobby. He was unattended for more than half an hour while his mother played slots machines.
Both parents were placed on the Involuntary Exclusion List, meaning they were banned from casinos.
Exclusion can sometimes be for several years or for a lifetime.
Wind Creek in Bethlehem has now submitted what it calls "mitigation plans" to the board to address the problem, Harbach said, so there will be a lot more signs telling people to not leave their kids alone.
"[There will be more] signage and displays throughout the facility, whether that's at the parking lot [or] at the entrances," Harbach said.
"[Wind Creek has] a third party security firm engaged and will have employees looking more and more for this. They call it 'team member involvement' so their employees are being trained more and more to look for these circumstances and report them very quickly," he said.
Josh Ercole, executive director of the Council on Compulsive Gambling of Pennsylvania said gambling disorders lead people to make poor choices.
"If somebody has developed a gambling problem, a lot of the time what we see are cases where folks lean towards doing things they never would have done before the development of the gambling problem and obviously leaving a child in a car is one of them," Ercole said.
Wind Creek's plan is a step in the right direction, Ercole said, but it will take time to know if it's enough to stop the problem.
"That's something we don't know yet we're going to have to wait and see what impacts do the steps have," Ercole said.
There are 16 casinos in Pennsylvania. Valley Forge Casino Resort also submitted a safety plan to the state last year.
People struggling with gambling addiction can call a 24/7 hotline for help: 1-800-GAMBLER.
People can also ask to be voluntarily placed on the exclusion list.
Sign up for our WLVR weekly newsletter to stay up to date with the latest news from the Lehigh Valley and across Pennsylvania.
---