New study to look at reality of passenger rail returning to the Lehigh Valley
Written by John Moser on August 17, 2022
New study to look at reality of passenger rail returning to the Lehigh Valley
By Hayden Mitman
August 17, 2022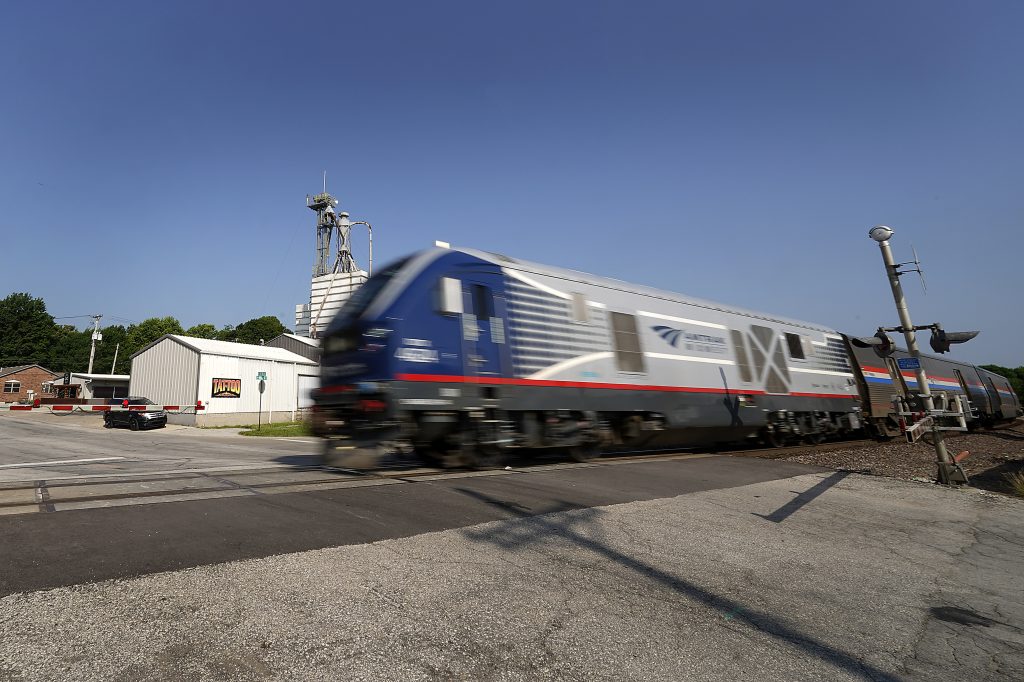 HARRISBURG, Pa. – The state Transportation Department and Lehigh Valley Planning Commission will undertake a study to determine the likelihood of returning passenger rail to the region for the first time in more than 40 years.
The planning commission announced at a meeting Wednesday it will partner with PennDOT on a study to detail what would need to happen to make passenger rail a reality in the region.
The study will review potential routes that would connect the region to New York through Newark, as well as to Philadelphia and Harrisburg.
Passenger trains haven't traveled through from the Lehigh Valley to New York City in more than 60 years, and from the valley to Philadelphia since 1979.
PennDOT Deputy Secretary Jennie A. Louwerse said the study would begin within the next two months and be completed in about a year.
Once the study is complete, Louwerse said, it would take at least another decade before any rail extension could be completed in the Lehigh Valley.
Ryan Meyer, vice president of the LVPC's technical committee, said the study will be the first that would meet the U.S. Department of Transportation standards needed to secure federal funding.
"Never has a USDOT-compliant study of this type been undertaken in the region," Meyer said.
Louwerse said that, through the study, they hope to nail down estimates for things such as overall construction time and cost.
"We at PennDOT agreed to do this analysis to make sure the building blocks to start are consistent," Louwerse said.
She said it also will look at how many people would use rail, and detail the lengthy process to get it built.
For example, any passenger rail lines would need to secure permission to share commercial tracks with Norfolk Southern, which owns and runs freight along local rails and has been historically unwilling to share.
The study is expected to cost about $300,000 using funds provided through the $1.2 trillion federal Infrastructure Investment and Jobs Act.
Sign up for our WLVR weekly newsletter to stay up to date with the latest news from the Lehigh Valley and across Pennsylvania.
---