Sigal Museum's African-American art exhibit lives on in virtual tour
Written by Aliya Haddon on June 28, 2022
Sigal Museum's African-American art exhibit lives on in virtual tour
By Aliya Haddon
June 28, 2022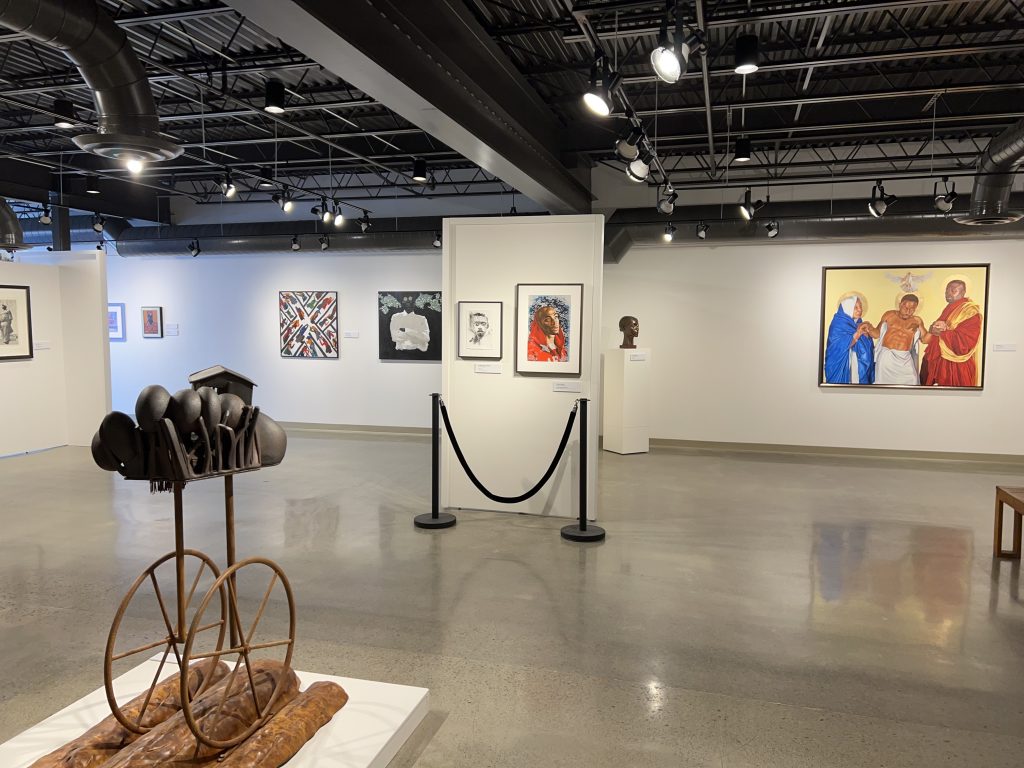 EASTON, Pa. – An African-American art exhibit that has been one of the Sigal Museum's most popular draws is ending soon, but will live on in a publicly-accessible virtual tour. 
"Another American's Autobiography" is a partnership between the group that runs the museum in Easton – the Northampton County Historical and Genealogical Society (NCHGS) – and the Petrucci Family Foundation.
The exhibit is just a sample of the full art collection that started with a collaboration between Berrisford Boothe, former associate professor of art at Lehigh University, and real estate developer and art collector Jim Petrucci, who has completed dozens of projects in the Lehigh Valley.
Over the past 10 years, more than 445 pieces of African-American art have been amassed as part of the Petrucci Family Foundation collection.
Claudia Volpe, Petrucci Foundation director and a former volunteer with the historical and genealogical society, curated the exhibit that showcases a small portion of the collection.
"I wanted to approach this from the lens of constructive patriotism, and affirming a different style of patriotism that isn't just blind allegiance, isn't just standing for 'The Star-Spangled Banner,'" Volpe said. "At what point do black Americans get to be considered patriots? Is it while they're on active duty in uniform or is it after they've already served and lost and sacrificed?"
She said many of the works presented were chosen because of the artists' involvement in their communities. Others were chosen because of their elements of red, white and blue.
Two serigraphs created by Faith Ringold were obvious choices to Volpe. "Taxes on Us Without Our Consent" and "All Men are Created Equal" were selected from a larger body of 10 prints called "The Declaration of Freedom and Independence Portfolio."
"She sets up these diptychs that address the grievances of the Declaration of Independence, and underscore the hypocrisy of this document that we hold sacred as a country," Volpe said.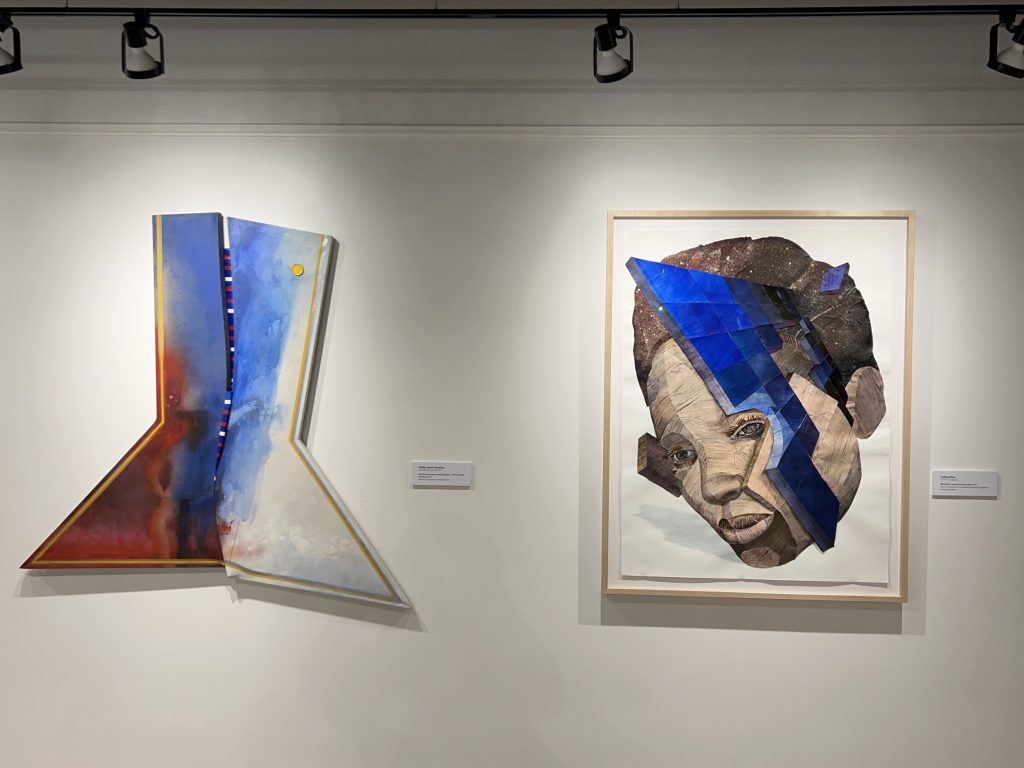 The exhibition borrows its name from a piece titled "Another American Autobiography – I Grew Up with the Chasm," which is an abstract composition by Phillip Jewel Hampton.
Volpe explained that this work plays with the issue of recognition.
"Whose voices are visible, whose voices are erased and how much can you do to actually make sure that you're recognized?" she said.
At the entrance of the exhibit, three questions are sprawled across the wall: What does it mean to be patriotic? Who comes to mind when you think of an American patriot? Can we redefine and reimagine our expressions of patriotism and allegiance?
Volpe says inspiration for the exhibit was fueled from the unrest and uncertainty surrounding the COVID-19 pandemic, the rise of the Black Lives Matter movement, and the Jan. 6, 2021, insurrection at the U.S. Capitol.
She said exhibit organizers felt it was important to meet guests in the moments created by the social reckoning that swept the nation in 2020.
"We really wanted a deeper conversation and a reflection on what was going on outside, within the walls," said Megan van Ravensway, NCHGS executive director.
Added Volpe: "I think this exhibition can be introduced at any moment in American history and still have relevance."
The exhibit opened last November and will close at the Sigal Museum on July 10. But it has been recorded and the virtual experience can be viewed for free on NCHGS's YouTube page. The idea is to amplify its messages and enable people from all walks of life to enjoy it, van Ravensway said.
She said it is important to "save this experience for perpetuity and for posterity."
While many museums are struggling to get back to pre-pandemic attendance levels, van Ravensway said, Sigal is on track to do that.
Volpe explained that the transaction of art is only one part, if not the smallest, of the relationship between the foundation and artists.
"[Jim Petrucci] involves himself to a degree where he's helping Americans at every stage and station of life," Volpe said. "I think that he applies the same principles to the way that he collects and the way that we form partnerships with artists as well."
Sign up for our WLVR weekly newsletter to stay up to date with the latest news from the Lehigh Valley and across Pennsylvania.
---