Undated mail-in ballots cause Lehigh County to defer certifying election results
Written by Mariella Miller on November 23, 2021
Undated mail-in ballots cause Lehigh County to defer certifying election results
By Megan Frank
November 23, 2021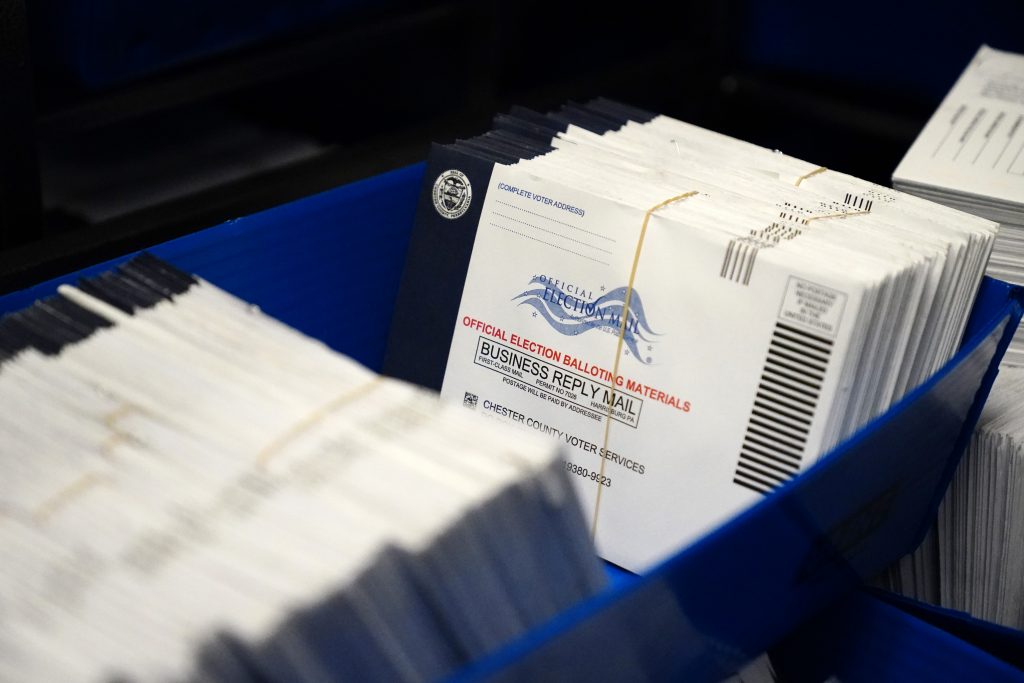 ALLENTOWN, Pa. – Election officials in Lehigh County have voted to defer certifying this month's election results until a court appeal is resolved, according to Laura Grammes, the county's public information officer. 
The controversy centers around counting undated mail-in ballots on which voters did not write the date on the outer envelope.
When Lehigh County elections officials decided to count those votes, state House Republican leaders threatened to impeach the election board.
The outcome of at least one race is still at stake surrounding one very close race for the Court of Common Pleas.
Republican David Ritter leads by just 74 votes over Democrat Zachary Cohen. The county has recorded 260 mail-in votes with no date that could change that.
Christopher Borick, a Muhlenberg College political scientist and director of the school's Institute of Public Opinion, said it's more likely that a court will decide what happens next.
Pennsylvania election law states that mail-in ballots must be dated, Borick said.
"You want to avoid any potential for fraud. But I don't think there's any, in these cases, the ones that we're looking at, real claims of fraud being done by these voters that might have forgotten the date on the ballot," said Borick.
The situation could be an opportunity, Borick said, for Pennsylvania to reevaluate its election rules.
"You're, in essence, disenfranchising people that attempted to vote. If ballots that were cast, with nothing by the intent to express your vote, are being tossed aside on what we might call a technicality, it is something we should all be concerned about," said Borick.
In recent cases in Philadelphia, election officials stood down on the issue and did not count undated mail-in ballots.
Sign up for our WLVR weekly newsletter to stay up to date with the latest news from the Lehigh Valley and across Pennsylvania.
---