Whitehall Twp. settles lawsuit for $75,000 over Black student's arrest
Written by Jim Deegan on November 12, 2021
Whitehall Twp. settles lawsuit for $75,000 over Black student's arrest
By Tyler Pratt
November 12, 2021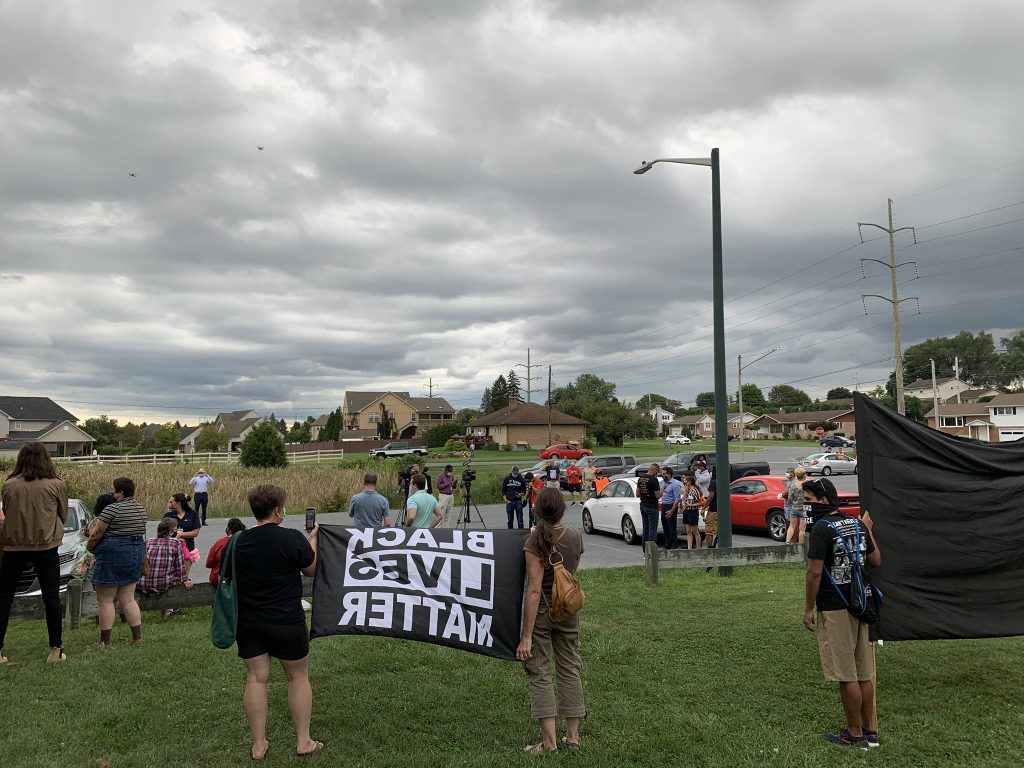 WHITEHALL, Pa. – Whitehall Township commissioners this week approved a $75,000 settlement to a teenager following a brawl at a high school basketball game nearly two years ago. The student alleged he was roughed up by police and arrested because he was Black.  
Video footage shows Whitehall-Coplay students tumbling down bleachers in January 2020 after Whitehall police intervened with police dogs following an argument between teenagers and athletic department staff.
In a lawsuit against the Whitehall Township officers, Mekhi Burkett, who was 16 at the time, alleged he was put in a chokehold and body slammed. He says only Black students were arrested even though there were white and Hispanic students in the group.
Matthew Mobilio is Burkett's lawyer. He previously represented another Black student who was arrested in the incident.
"Personally, my belief was that had my client been of a different race that they would have not been subject to the physical contact they were exposed to," Mobilio said.
Burkett sued the township, which employs the police officers.
"And then we brought in the school district on a theory, basically they created that environment that allowed for the incidents to happen," Mobilio said.
A judge dismissed the Whitehall-Coplay School District from the suit earlier this year, then threw out claims of constitutional violations and racial discrimination, but kept counts of assault and battery and excessive force by police.
Burkett, who is now 18, then agreed to a settlement.
"It is a settlement saying 'We think it's in the best interest of the township, the police department, and the citizens to settle this case now for this amount of money,' but there is no admission of guilt," Mobilio said.
Mobilio said with the settlement, the case against Whitehall Township is now being dropped.
In an email to WLVR News, Paul Lees, the attorney representing the Whitehall police officers said, "Throughout this litigation the township and its police officers have maintained that they did nothing wrong in this matter and denied any liability… The actions of the officers were completely appropriate based on the difficult situation they encountered."
Lawyers for both sides say the $75,0000 will come from the township's insurance policy and not taxpayers.
Mobilio said Burkett will use the money to pay for medical expenses incurred after the incident and he is advising him to use the remainder to continue furthering his education.
Sign up for our WLVR weekly newsletter to stay up to date with the latest news from the Lehigh Valley and across Pennsylvania.
---