After 2 years away, Boutique at the Rink 2022 offers more than ever
After 2 years away, Boutique at the Rink 2022 offers more than ever
By Emma Illick-Frank
June 3, 2022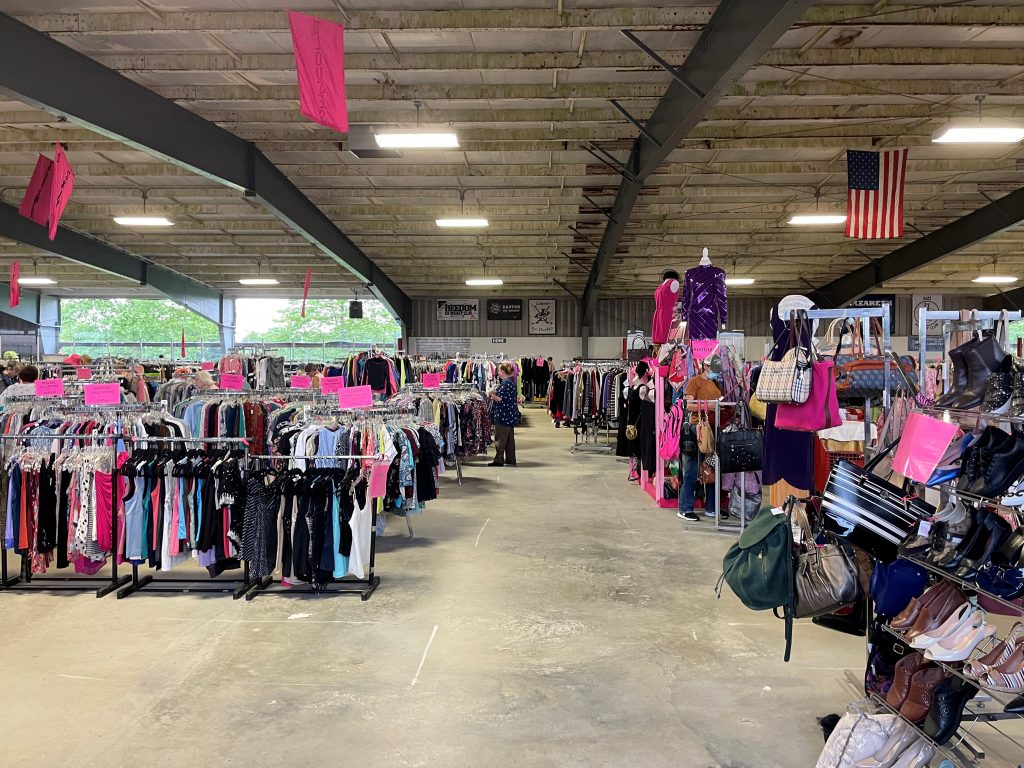 BETHLEHEM, Pa. -Though this week's "Boutique at the Rink" is about to become a happy memory, in 2022 the sprawling sale of secondhand clothes, antiques, household items and more became an in-person event for the first time in two years. 
The Earl E. Schaffer Bethlehem Municipal Ice Rink hosts the boutique every spring, long after the ice has melted.
"I call this the Valley's only pop-up department store," said Carol Jacoby, co-chair of the event. "For somebody who's coming in for the first time, it's just breathtaking."
Boutique at the Rink is stocked by donations and staffed by over 300 volunteers, some of whom have been working the sale for decades; the event dates back to 1974.
But this year it's bigger than ever. Jacoby says it's from backlogged donations. COVID-19 shuttered the event for the last two years, and at a certain point, organizers had to stop accepting donations.
"We were just overflowing," she said. "We had a pile of clothing to the ceiling, we had one outside covered up. We had one in a [storage] pod."
It took volunteers three weeks to sort through all of it.
But Chris Rosko, of Bethlehem, said it's a good volunteer opportunity, no matter how tedious.
"I'm retired now and have the time," she said. "I thought it would be fun –– and it is."
Karen Stibitz, also of Bethlehem, has been working the event for a few hours every day.
"I've met a lot of wonderful people," she said. "You help people out and it's a good cause."
All the proceeds are donated to the Cancer Support Community of the Greater Lehigh Valley, St. Luke's Cancer Center, and St. Luke's Hospice.
"The last time we had this, in 2019, we raised $285,000," co-chair Jacoby said. "It's nothing to sneeze about!"
This year they hope to break that record.
"But we'll be grateful for whatever we do make," Jacoby added.
Boutique at the Rink runs through Saturday. Everything is half-price on Friday, and on Saturday items will be sold by the bag.
Sign up for our WLVR weekly newsletter to stay up to date with the latest news from the Lehigh Valley and across Pennsylvania.
---