'Wit or witout': Undated ballots and Lehigh County's election results
'Wit or witout': Undated ballots and Lehigh County's election results
By Tyler Pratt
June 3, 2022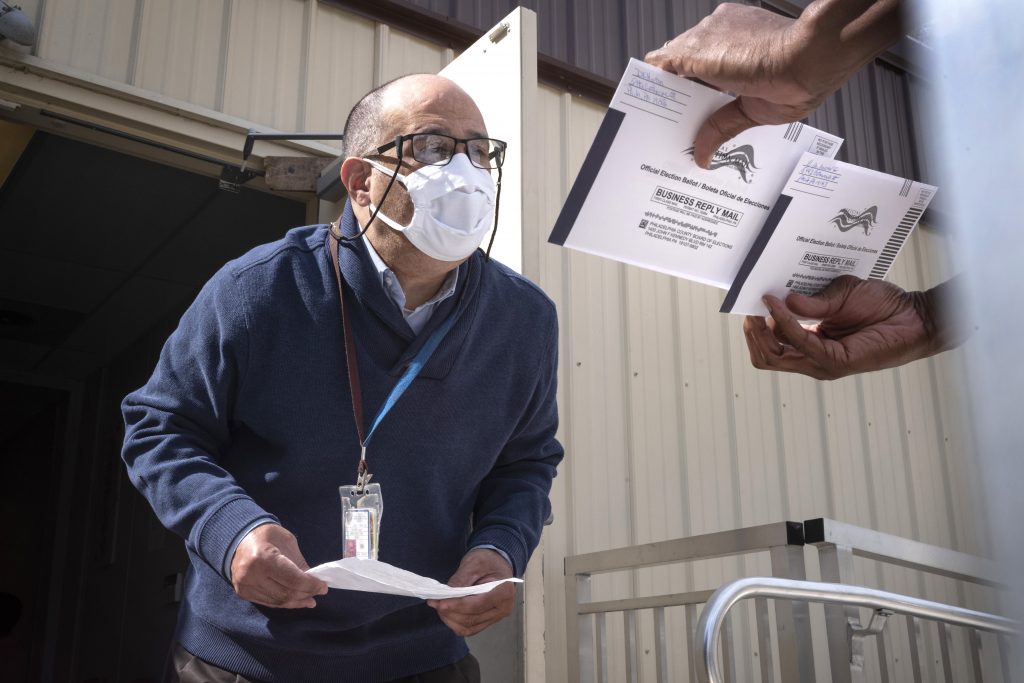 ALLENTOWN, Pa. -The U.S. The Supreme Court has ordered a stay on counting undated mail-in ballots which are are votes submitted on time, but with a missing or incorrect date.
A state court recently ordered the ballots to be tallied. Still other justices disagree on the matter.
Lehigh County Chief Clerk of Registration and Elections Tim Benyo said he's sitting on four sets of election results which comprise undated ballots included and excluded, from both this year's primary and last year's general election.
The 2020 election is still uncertified over an undated ballot dispute between two county judicial candidates.
Benyo said in an email regarding the election totals, "It's like ordering cheesesteaks in Philly. 'Wit or Witout?'"
Benyo said he's hopeful that once a final verdict is decided, Lehigh County's November 2021 and May 2022 primary results can be certified together.
In Northampton County there is just one tally but Deputy Director of Administration Becky Bartlett said election officials can pull out the undated votes once a final ruling is made.
But for tight races like the high-profile Republican Senate primary between celebrity heart surgeon Dr. Mehmet Oz and hedge fund CEO Dave McCormick where there is a statewide recount underway, the question remains, when will that be?
In Lehigh Valley slim races, a federal lawsuit from state Senate District 14 candidate Tara Zrinski stated hundreds of votes have wrongly been invalidated in a race she lost by fewer than 100 votes.
And for state Senate District 16, Jarrett Coleman has declared victory over longtime incumbent Pat Browne, and it appears there are not enough undated mail-in ballots to change that.
Sign up for our WLVR weekly newsletter to stay up to date with the latest news from the Lehigh Valley and across Pennsylvania.
---