Emmaus releases Vision 2030 as the borough looks to the future
Written by John Moser on September 26, 2022
Emmaus releases Vision 2030 as the borough looks to the future
By Jay Gilbert
September 26, 2022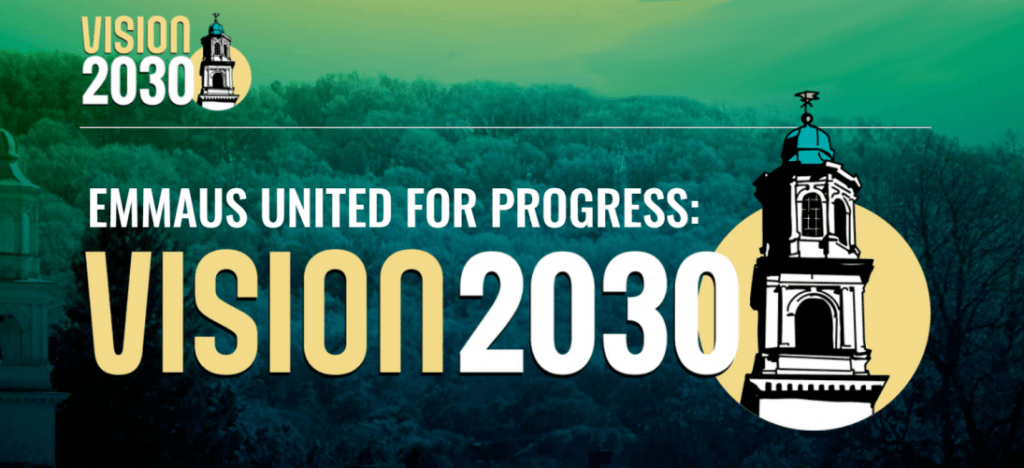 EMMAUS, Pa – Emmaus is looking forward to the next decade, releasing a presentation and website to outline the borough's new strategic plan.
Emmaus United for Progress: Vision 2030 arose from a visioning committee of various borough stakeholders that met monthly starting in 2018. It officially was unveiled this month in a presentation by Mayor Lee Ann Gilbert, borough planning commission Chairman Michael Gibson, and borough councilwomen Teri Sorg-McManamon and Shana Baumgartner.
The plan and website identify five key areas of focus over the next decade. Within each of these focus areas are specific action items and areas to investigate, including:
Community Utilities
The growth and maintenance of borough-owned water systems, sewage systems and other infrastructure.
Expending natural gas utilities and introducing fiber optic internet.
Community Services
Provide and maintain high quality bike and walking trails for recreation.
Improving trash collecting methods to encourage more aesthetically pleasing streets.
Exploring the feasibility for a community or emergency center.
Natural Resources
Safeguarding natural spaces and community parks.
Consider expanding community gardens to other locations of the borough.
Community cleanup days for local waterways.
Development
Redeveloping zoning ordinances with consultants and task forces for responsible growth.
Increased mixed-use projects of residential and commercial with higher builds.
Preserve South Mountain Trail corridor from development.
Preference toward parking in rear.
Transportation
Making roads safer and more accessible for pedestrians and cyclists.
Proactive traffic calming.
Work with the state Transportation Department to reduce or redirect truck traffic through the borough.
Considering a bike or scooter rental program.
Many action items cited the borough's population growth, economic opportunities and safeguarding the character and history of the borough.
Specific action items for each key focus is discussed in the recorded presentation.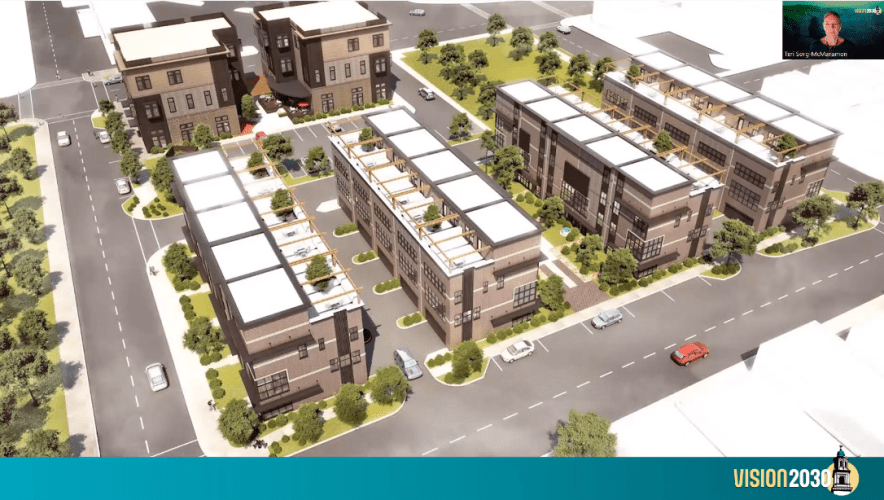 Councilwoman Sorg-McManamon said those at the borough are working on a unified document in which the strategic plan will be published and publicly available.
The strategic plan, specific to the borough, builds on the 2017 Southwest Lehigh Comprehensive Plan formed with nearby boroughs and townships.
Emmaus Planning Commission hoped for a 2020 start date, but after a first draft was presented in February 2020, the timeline was slowed by the coronavirus pandemic. In that time, some of the items the plan recommended already begun to be put into place.
The borough also released a series of videos on the its businesses, quality of life, nonprofits and real estate in tandem with the plan's unveiling.
The items will be discussed and moved forward in borough committees and community outreach by the borough.
---