Green thumbs galore: Hundreds turn out for Lehigh Valley Wicked Plant Festival
Written by Jim Deegan on May 2, 2022
Green thumbs galore: Hundreds turn out for Lehigh Valley Wicked Plant Festival
By Megan Frank
May 2, 2022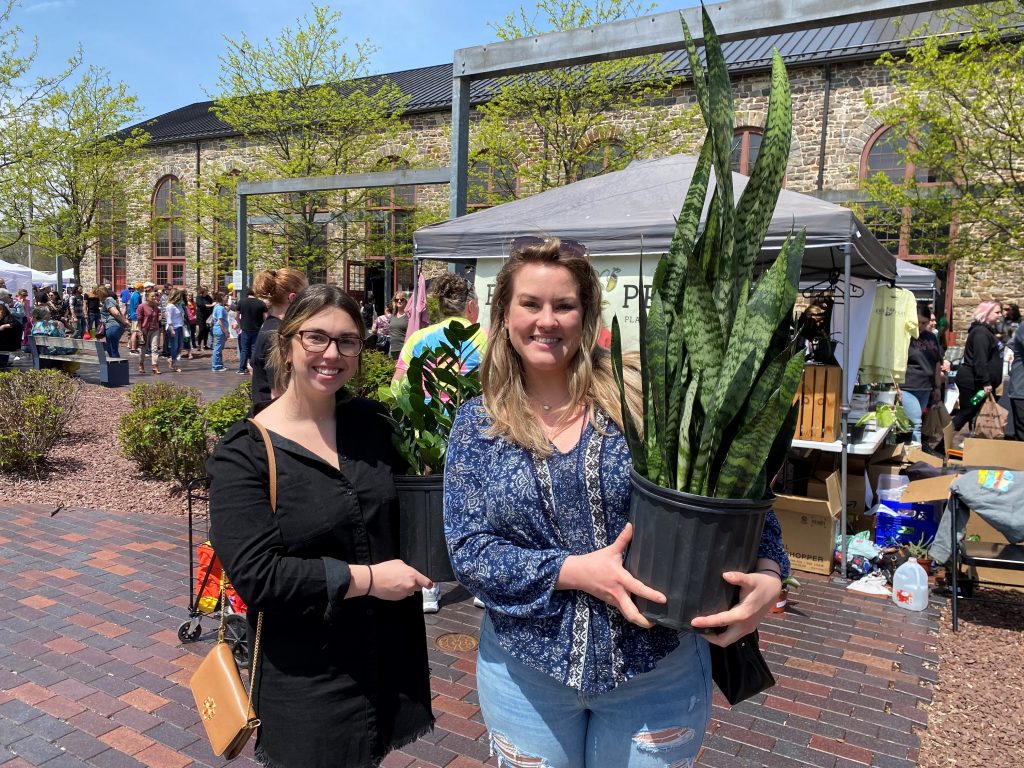 BETHLEHEM, Pa. – People and plants populated the SteelStacks campus in Bethlehem on Sunday for the Lehigh Valley Wicked Plant Fest.  
Organizers say some varieties sold out within the first few hours. The event had many things to dig, with more than 70 vendors selling planters, fertilizer and artisan items like clay jewelry.
The event stems from The Wicked Botanist, a plant nursery in Bethlehem. Owner Dawn Ash says many attendees consider themselves collectors.
"You gotta collect them all, so if you like philodendrons you have to have all of the philodendrons," said Ash. "It's fulfilling, it's something to take care of and it's rewarding because you see it grow and you know you did a good job."
Ash says many of her customers started a houseplant or gardening hobby during the height of the pandemic.
Plant fans like Jaimie Schneider added to their plant families at the event. The Bethlehem resident says she's a mother to 18 house plants.
"I live alone, so it's a nice little hobby and they are like my little babies," said Schneider, who purchased a snake plant at the event.
Palmer Township resident Chelsea Abrams had her eyes on a 4-foot-tall philodendron.
"I just really like the leaf pattern on it," she said. "I thought it was really cool how it was cupping."
Organizers of the festival say they hope to make it a bi-annual event.
Sign up for our WLVR weekly newsletter to stay up to date with the latest news from the Lehigh Valley and across Pennsylvania.
---