LV educators honored with ornaments this holiday season
Written by Mariella Miller on November 19, 2021
LV educators honored with ornaments this holiday season
By Megan Frank
November 19, 2021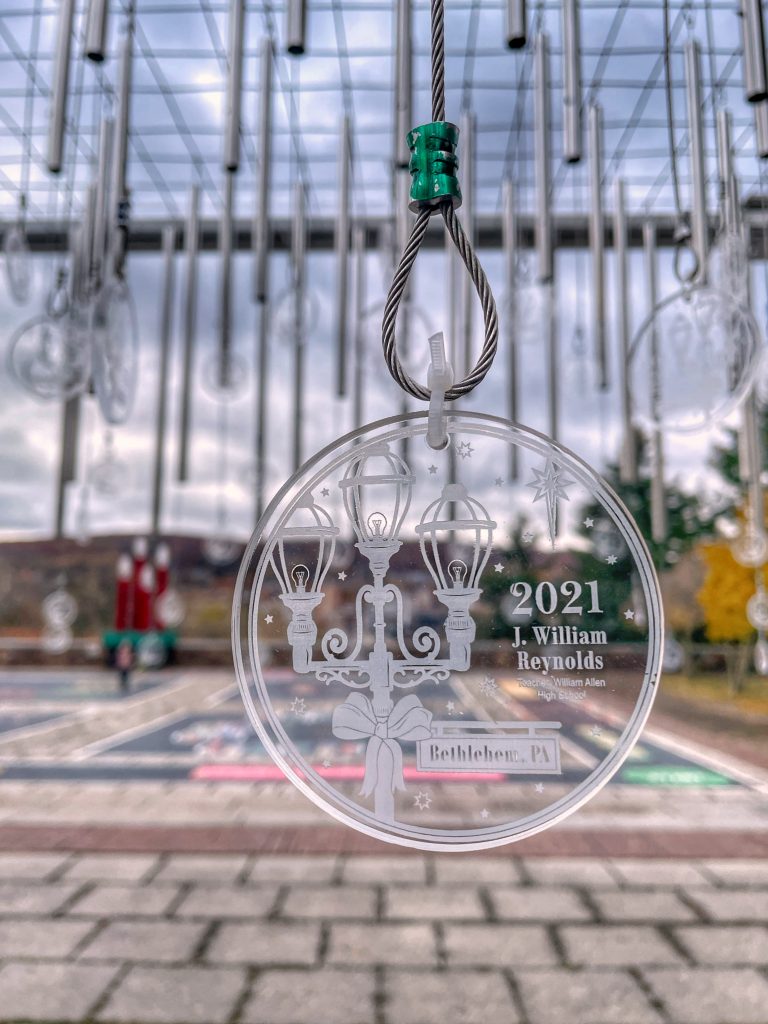 BETHLEHEM, Pa. – More than 100 holiday ornaments have been hung up in Bethlehem to honor educators in the Lehigh Valley. 
The decorations are repurposed or "up-cycled" from a material that is all too familiar in the pandemic.
Ornaments on the trellis at Payrow Plaza are normally made from metal. But, these aren't normal times. This year they are made of Plexiglas.
Angela DelGrosso, senior vice president of the Bethlehem Chamber at the Greater Lehigh Valley Chamber of Commerce, said the city wanted to find a use for all of those leftover dividers that businesses used during the pandemic.
"It's a unique symbol of the year of the Plexiglas and what we all came to recognize as safeguards during the pandemic," DelGrosso said.
Community members were asked to nominate an educator who has made an impact on their life.
The collection of ornaments adorn the trellis and each one is laser cut with a Lehigh Valley teacher's name.
"The leftover plastic that we still have has been sterilized and laser cut by Northampton Community College's Fab Lab," said DelGrosso.
The display is open through mid-January.
Last year, the chamber recognized health care workers with the ornaments.
Sign up for our WLVR weekly newsletter to stay up to date with the latest news from the Lehigh Valley and across Pennsylvania.
---