Mobile unit takes COVID-19 vaccines to kids in schools
Written by Jim Deegan on November 12, 2021
Mobile unit takes COVID-19 vaccines to kids in schools
By Brittany Sweeney
November 12, 2021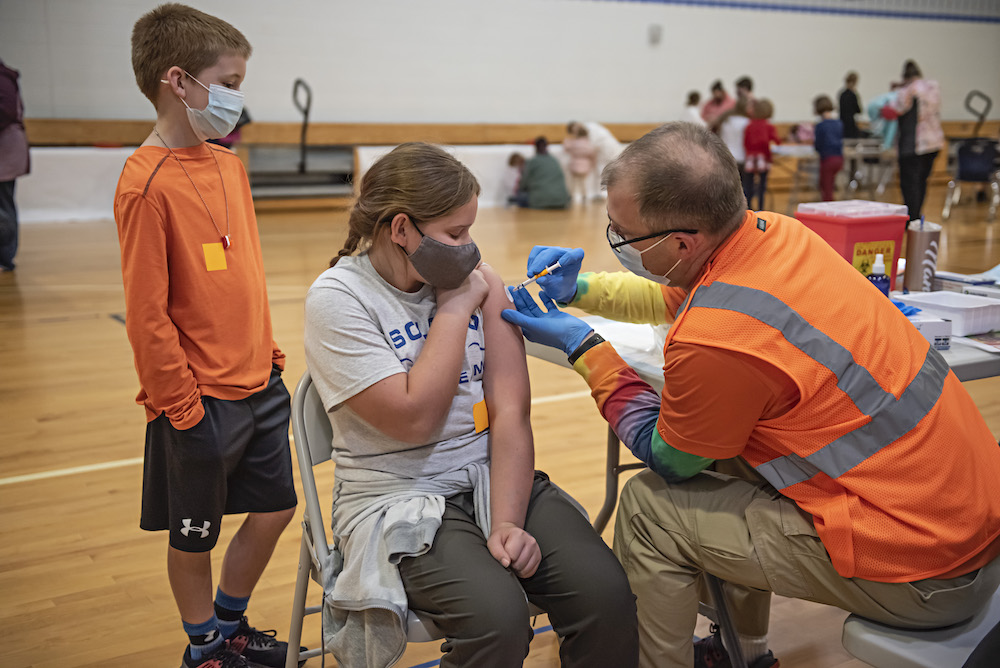 CENTER VALLEY, Pa. – A local health network is hitting the road to provide COVID-19 vaccines for kids. 
Lehigh Valley Health Network's mobile unit will stop at a school in the Slate Belt today, and paid a visit to Southern Lehigh Intermediate School in Center Valley on Thursday afternoon.
Health care professionals are using the children's dose of the Pfizer vaccine to vaccinate students after school.
Laura Williams, an outreach specialist for LVHN, said they administered about 200 shots to kids aged 5-11 at Southern Lehigh and plan to do almost as many at Bangor Area High School today.
"We have a sign-up for each school that parents can go on and just reserve an appointment for their kiddo and it's really as simple as that. They reserve their appointment, and then they show up when we are there at their scheduled time," Williams said.
Williams said LVHN has about 10 other schools on the schedule. Then they will go back three weeks later to provide their second Pfizer dose.
The mobile vaccinations are by appointment only and are not open to the public.
Sign up for our WLVR weekly newsletter to stay up to date with the latest news from the Lehigh Valley and across Pennsylvania.
---