Veterans honored throughout Valley as battlefield replica opens in Easton
Written by Mariella Miller on November 12, 2021
Veterans honored throughout Valley as battlefield replica opens in Easton
By Genesis Ortega
November 12, 2021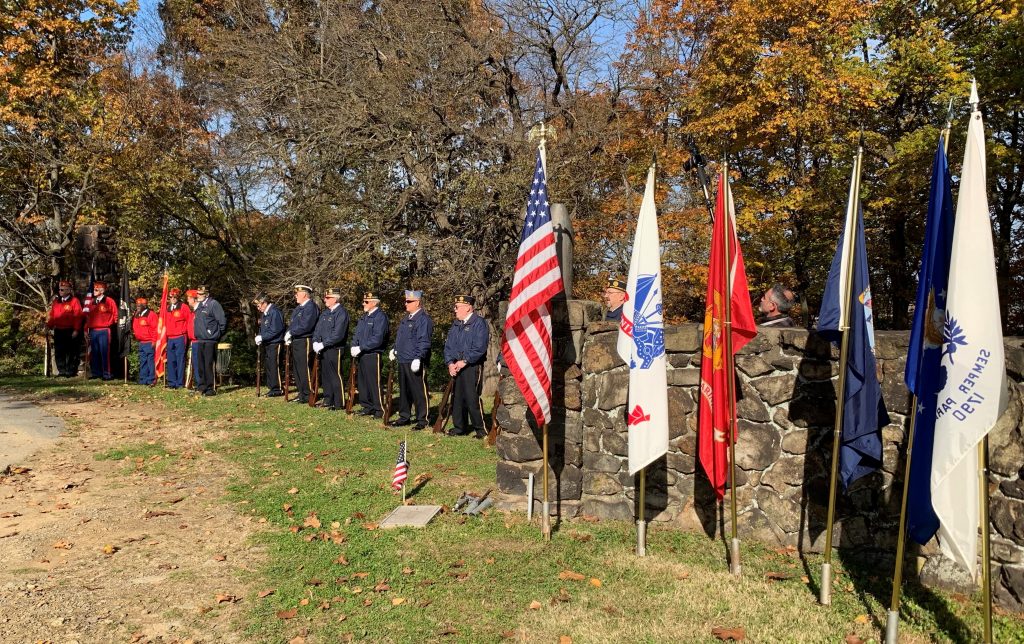 EASTON, Pa. – Roughly 50 people gathered in Hackett Park as bagpipes played and the Brown and Lynch Honor Guard performed a rifle salute at an Easton celebration that paid respect to all who have served in the nation's armed forces. 
Navy veteran Joseph Archer said he's grateful.
"I wear my military hat every day of the year, people thank me for my service. And the only thing I can say to them is: thank you for remembering," Archer said.
American Legion Post 611 organized the ceremony. Students and parents attended, including Amanda Williams and her kids, Corwin and Bryson.
"I think it's a great opportunity for them to appreciate the men and women who made a sacrifice to help make our nation great," she said.
More celebrations will continue in Easton on Saturday. Post 611 will have a ribbon cutting for a new educational lifesize battlefield display that spans several wars.
Col. George Karelas oversaw the project which took nine months to create.
"We actually did a graveyard with concrete which is depicted in Normandy and other areas," Karelas said.
The graveyard is only one part of the lifesize depiction of a battlefield which will span from World WarII through modern day warfare.
Karelas says Post 611 drew its inspiration from the open air museum in Gettysburg.
The ribbon cutting ceremony will take place Saturday morning in the backyard of their building.
There is no cost to visit the battlefield display.
Sign up for our WLVR weekly newsletter to stay up to date with the latest news from the Lehigh Valley and across Pennsylvania.
---