Skateboarding provides a creative, positive outlet in Bethlehem
Skateboarding provides a creative, positive outlet in Bethlehem
By Megan Frank
June 1, 2022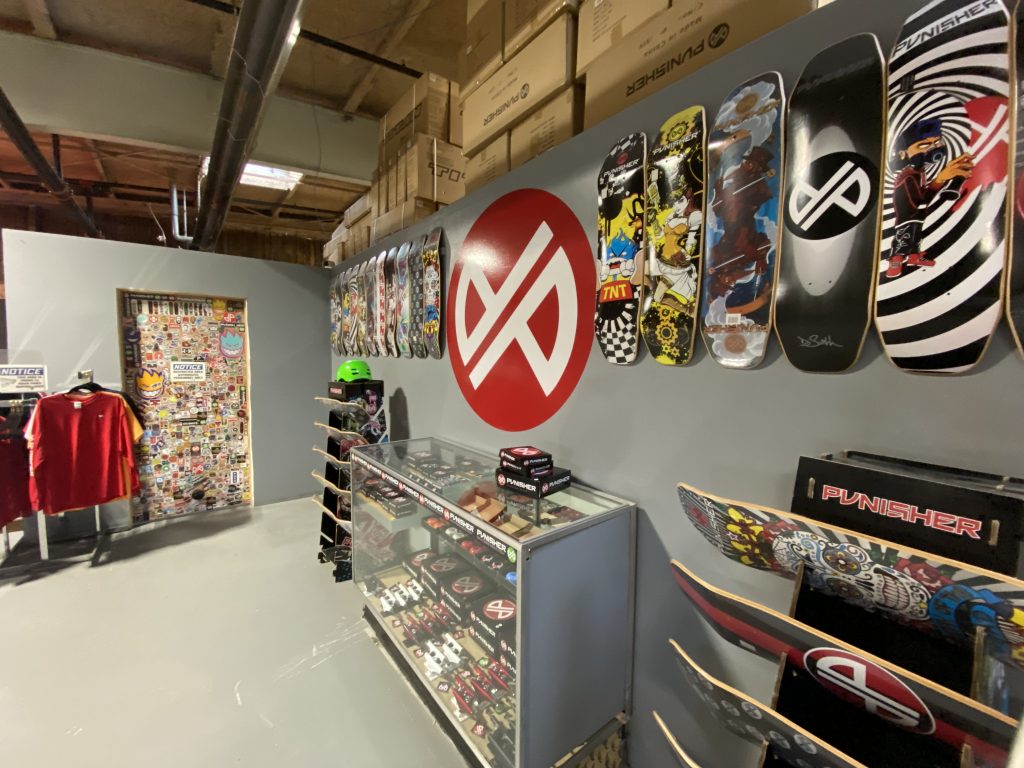 BETHLEHEM, Pa. – When the final school bell rings for the day, many kids rush off to typical after-school activities like a sport or a club.
But not everyone fits into that mold. In Bethlehem, some are finding a different kind of outlet that combines athletics and art.
They may also need a helmet.
Jayshiem Daniels, 18, likes to fine-tune his skateboarding moves at Bethlehem's SkatePlaza. He says typical high school sports just weren't right for him.
"I used to play basketball, but I fell out of it," said Daniels.
He says skateboarding is his creative outlet.
"Skating comes with music and art too… you put graphics on your skateboard… and like the music and the videos all go hand-in-hand," said Daniels.
The SkatePlaza is a hub for teens in the area.
Professional skateboarder Dave Smith, a frequent fixture there, has been skating since he was 12. The 34-year-old says it's important for kids to find a positive outlet. He also offers lessons for new skaters.
"There's a lot of kids out there that don't like team sports, they don't want to wear matching uniforms. They like to do their own thing. With skateboarding you can be as creative as you want to be and it's your own world," said Smith.
At a warehouse just a few miles away in Bethlehem Township, Smith works on board designs for Punisher Skateboards, the brand that sponsors him.
They feature his original cartoons like "The Tagger" graffiti artist and "80s Girl," a blue-haired character with music blasting from a Sony Walkman.
"I start off with just a sketchbook and sketch out a real basic idea. Then I transfer it to the computer and put it in PhotoShop or AI," explained Smith.
At a Citgo gas station on the corner of Eighth and Broad in Bethlehem, Smith's boards are on display. Store manager Traci Wehbe said she thought they'd be a hit with neighborhood kids.
"We sold five in the first week and a half and I have a couple of pre-orders from the kids who are now saving their dollars to buy them. And we give them a free snack and a soda when they buy a board," said Wehbe.
The boards are sold at a $10 discount at Citgo. They cost about $50 a pop. Wehbe says she gets a lot of student foot traffic at her store when schools let out for the day. She says skateboarding is an outlet for them.
"They're outside, they're away from computers, they're away from their phones, they're interacting with their friends," said Wehbe.
Back at the SkatePlaza, Smith catches up with a young, new skater, 5-year-old Bethlehem resident Lorenzo Evans, whose parents gave him permission to try skating with Smith.
Smith helps Evans climb onto his board and holds both of his hands as they roll back and forth.
"That was super, so cool," said Evans. "He's very good at skateboarding and I like him very much."
Skateboarding does come with its share of perils.
Even Smith, a professional, takes a couple of spills skating around the plaza. He recommends kids wear proper safety gear.
"If you're the type to not give up on something, skateboarding is a good way to keep you motivated," said Smith.
But Smith says it's always worth it to get back up and try again.
Sign up for our WLVR weekly newsletter to stay up to date with the latest news from the Lehigh Valley and across Pennsylvania.
---