Undated mail-in ballots that sat in limbo set to be counted this week
Undated mail-in ballots that sat in limbo set to be counted this week
By Hayden Mitman
June 15, 2022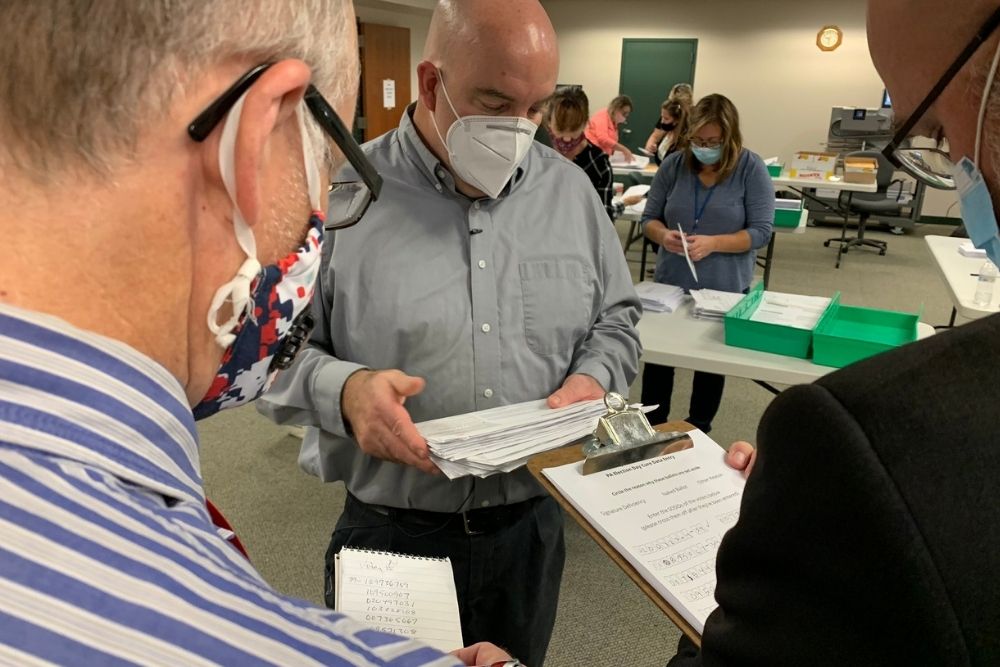 ALLENTOWN, Pa. – Tomorrow, Lehigh County will finally tally 257 remaining mail-in ballots needed to finalize last year's election results. 
Following last week's Supreme Court rejection of an appeal that would have had these votes nullified, the county's Board of Elections is preparing to tally these mail-ins at 9 a.m.
These are ballots that were delivered on time last November but were missing a handwritten date on an outer envelope.
These votes sat in limbo after county judicial candidate David Ritter appealed an earlier ruling to have them counted.
With a split vote of 6-3, the Supreme Court justices found these ballots could "well affect the outcome of last year's election."
In fact, Ritter's race could be decided by these votes.
The Republican only has a lead of about 70 votes over his opponent, Democrat Zach Cohen, in a race for a seat on the Court of Common Pleas.
Sign up for our WLVR weekly newsletter to stay up to date with the latest news from the Lehigh Valley and across Pennsylvania.
---