WLVR interview: Singer-songwriter Tom Rush to play Sellersville Theater
Written by Jim Deegan on November 12, 2021
WLVR interview: Singer-songwriter Tom Rush to play Sellersville Theater
By Brad Klein
November 12, 2021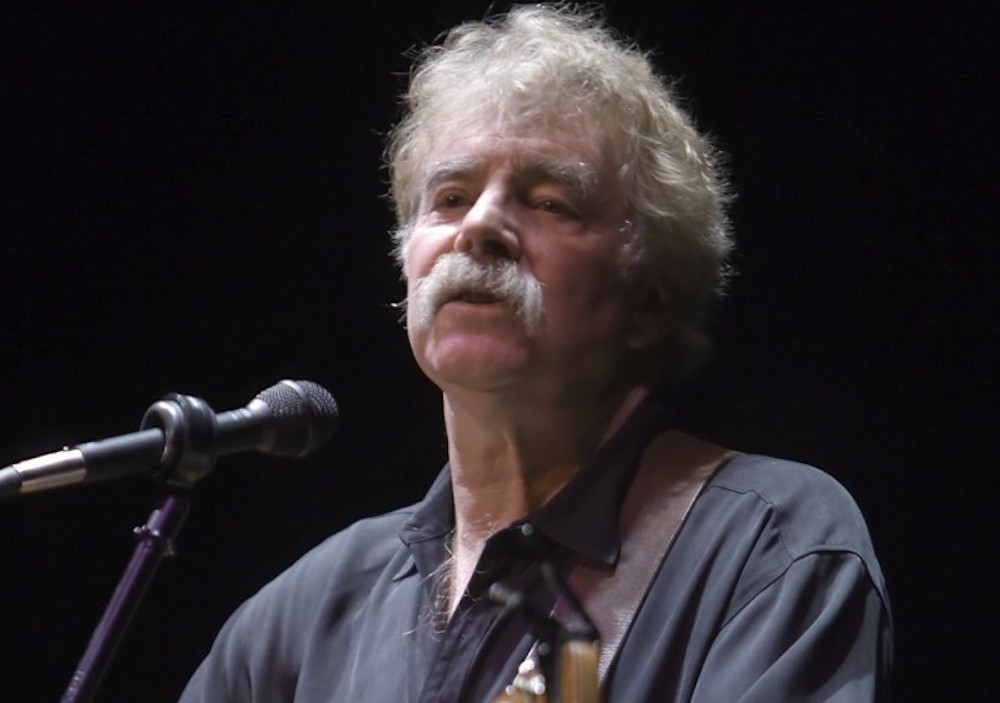 BETHLEHEM, Pa. – WLVR's Brad Klein speaks with musician Tom Rush, who began performing in the early '60s, and comes to the area this coming weekend.
Rush helped usher in the singer/songwriter era playing his own songs, and those of newcomers like Joni Mitchell, James Taylor and Jackson Browne.
During the pandemic he kept in touch with fans with a weekly series of online performances through Patreon, called Rockport Sundays. Now he's on the road again, and he'll be playing the Sellersville Theater on Saturday, Nov. 13.
Emma Illick-Frank produced this interview for WLVR.
Brad Klein
"Thanks so much for joining us."
Tom Rush
"A pleasure, Brad, glad to be here."
Klein
"How's the pandemic been treating you?"
Rush
"I was an early adapter. I got COVID in March of 2020. I do not recommend it. Get vaccinated, folks.
"But basically there were no concerts for about 18 months. Occasional outdoor shows, but for the most part, I've just been doing Rockport Sundays, Rockport Sundays where every Sunday I post a different song and some stories to go with it."
Klein
"Talking about a couple songs, one is 'The Remember Song,' The Remember Song which is sort of a witty reflection on getting up there in years. It was written by Stephen Walters and was sort of an unexpected social media hit for you pre-pandemic in 2007."
Rush
"Right. Yeah, I posted that on YouTube just for the heck of it. And boom, it took off."
Rush
"When the shows started being shut down, I started looking around to find something I could do to stay connected to my audience and Patreon seemed to be the way to go. Rockport Sundays has been very sustaining artistically and otherwise over the 18 months. But the thing is, it's not playing for a real audience. You tell a joke to a TV camera. It doesn't laugh."
Klein
"So it's nice to be back on the road."
Rush
"Things have been picking up and picking up for several months now. It started slow but there's been a lot of gigs that have been postponed and postponed again and now they're all coming due. Unfortunately, some venues have closed and that is sad. I urge everybody to support their local venues every way they can, every chance they get."
Klein
"I know. I just went out to my first live show. It was Sarah Jarosz here in Bethlehem and it was a strange feeling at first. But boy, it felt good to be back hearing live music."
Rush
"Well, I tell you, from my perspective on stage, it's just wonderful. That's what performers love to do and we've been suffering from audience deprivation for 18 months. So it's great to be back."
Klein
"Let's talk about a couple of songs. Your own song, 'No Regrets' 'No Regrets' was written in 1968 and was recorded by a number of folks including Emmy Lou Harris. It's sort of a poignant end of a love affair song. Are you writing much these days?"
Rush
"I'm actually writing a lot and I cannot tell you why. But my most recent album called 'Voices,' I wrote all the songs. That's never happened before. It's always been mainly other people's songs, maybe one or two of mine. But now I've gotten enough brand new songs for another album at the Sellersville Theater. I'll be doing some brand new songs that haven't been recorded yet. "
Klein
"That's really interesting. Was it the pandemic in any part that sort of pushed you in the songwriting direction?"
Rush
"I don't think it's so much the pandemic as some upheaval in my life. When things get too intense, I tend to write songs that are the opposite of what's going on. If things are really bleak, I write funny songs and if things are great, I write songs to open a vein by."
Klein
"You know, you had so many great songs by other writers: Joni Mitchell, James Taylor, Jackson Browne. How do you choose songs by other writers?"
Rush
"It's the goosebump factor. I really can't explain it. But if I have a visceral reaction to a song, I will try to do it. Joni Mitchell came into this club that I was playing at in Detroit Michigan, got up and did a four song guest list and just knocked me off my chair.
"And that's where I first heard the 'Urge for Going,' which I still do on stage and it still gives me goosebumps after 4,000 times."
Klein
"Well, thanks so much for joining us here at WLVR.
Rush
"You're very, very welcome. It's fun being here and I'm so much looking forward to coming out to the Sellersville Theater."
Klein
"Tom Rush will be performing at the Sellersville Theater on Nov. 13.
Sign up for our WLVR weekly newsletter to stay up to date with the latest news from the Lehigh Valley and across Pennsylvania.
---