Enid Santiago shares her concession 'victory' speech
Enid Santiago shares her concession 'victory' speech
By Hayden Mitman
May 20, 2022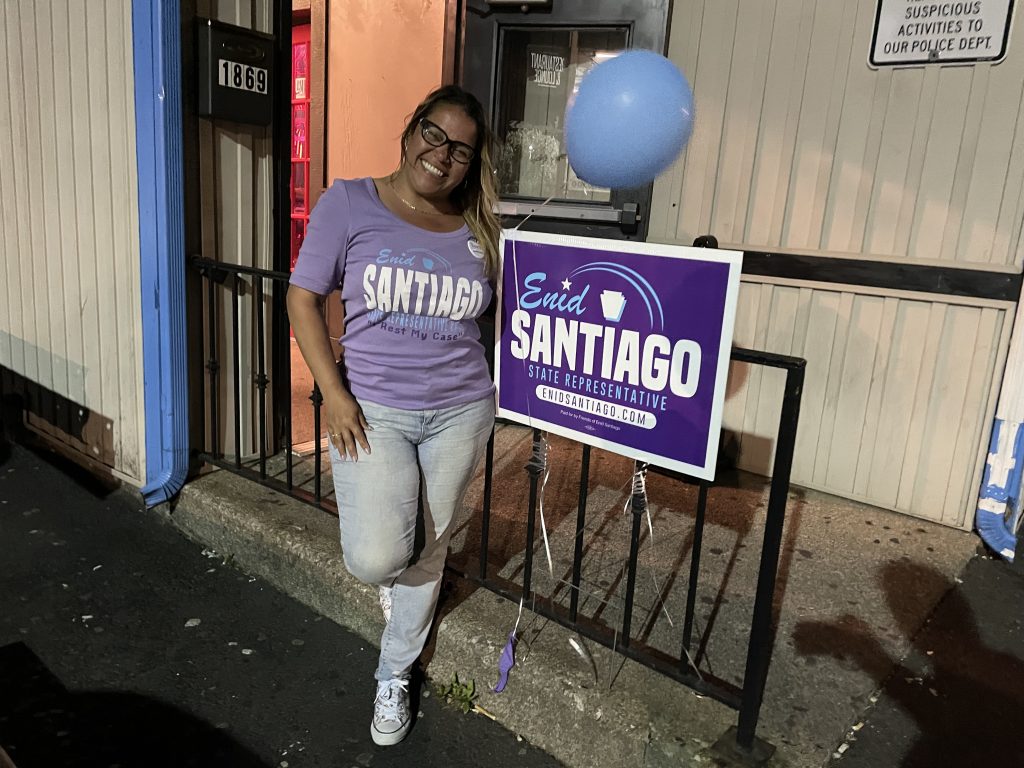 ALLENTOWN, Pa. – Community activist Enid Santiago has conceded to State Rep. Peter Schweyer for the Democratic nomination for the 134th District which includes parts of Allentown and Emmaus. 
She was the only Latino in the Lehigh Valley running for the state house.
But she's still calling it a "victory."
"It was a different battle, it was a different type of win, but we absolutely still won," she said.
Santiago had planned to run in a different district, but redrawn state maps placed her in a new area this year.
Yet, Santiago said she feels victorious, even though she lost to her opponent by more than 1,000 votes, according to unofficial results.
"It definitely was a win. I now have touched a market I never would have thought of touching. I went into an area I never would have looked at before because I didn't feel like I belonged. And, here, now I feel welcome. I feel wanted," said Santiago.
In her concession statement, Santiago offered well wishes for Schweyer. Though, she said, he's "privileged to be part of a well-connected political machine."
Schweyer replied that he's focused on the upcoming general election.
"Elections are never about the individuals who are running for office. They are about the folks that you hope to serve in elected office. The real question is: how do we get the people of the 134th district the representation that A) they want and B) they deserve." he said in an interview.
This is Santiago's second loss to Schweyer.
She ran unsuccessfully against him two years ago and lost a primary race by roughly 50 votes. Schweyer is set to take on Republican Brent Labenberg, the current Emmaus Borough Council President, in November.
Santiago said she plans to return to community activism with a focus on ending solitary confinement in the Lehigh County Jail.
Sign up for our WLVR weekly newsletter to stay up to date with the latest news from the Lehigh Valley and across Pennsylvania.
---