LVIA sees highest passenger traffic for June since 2001
LVIA sees highest passenger traffic for June since 2001
By Stephanie Sigafoos
July 18, 2022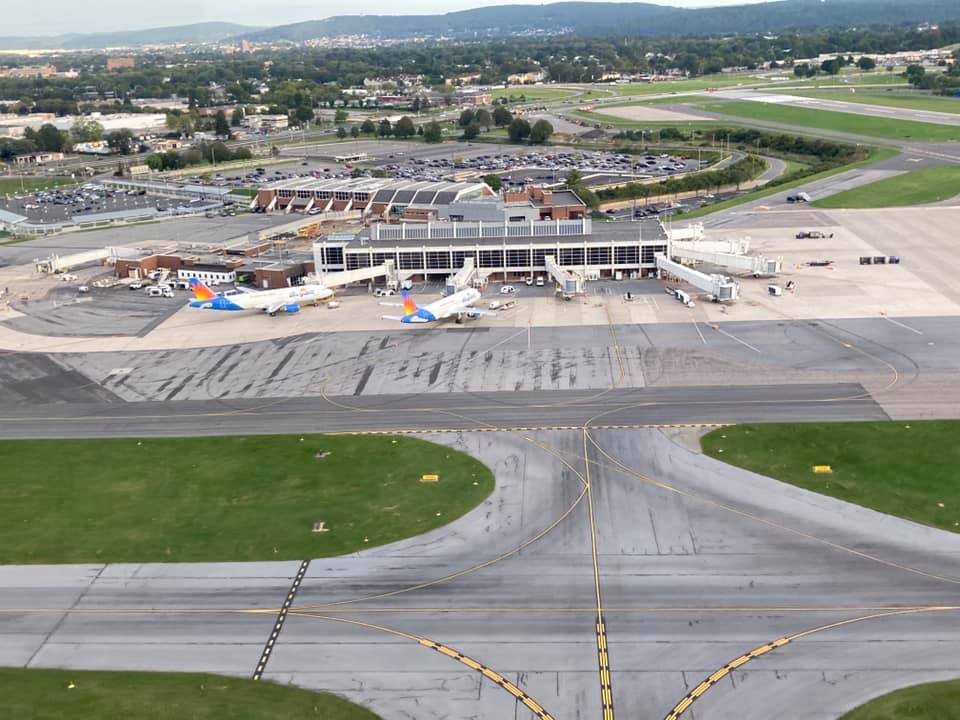 HANOVER TWP., LEHIGH COUNTY, Pa. – Lehigh Valley International Airport had a strong start to summer, with its highest passenger traffic in the month of June since 2001.
Almost 93,000 arrivals and departures passed through the airport last month, besting totals from the previous June by more than 4,000 passengers, according to data from the Lehigh-Northampton Airport Authority (LNAA).
It was an increase of nearly 10,000 passengers month-to-month, signaling that travel demand remains extremely high despite fuel prices and general economic conditions.
"We aren't surprised by the volume for summer travel," Colin Riccobon, director of public relations for LNAA, said in a phone call Monday.
"During the spring time frame, industry experts and different travel groups across the country predicted that this would be one of the heaviest travel seasons in decades," he said. "And I think you're seeing that come to fruition in regard to the volume of people that are traveling, and many of those air travelers plan and book their flights and vacations not day of, but very much prior to."
Airport executives expect the upward trend of travelers to continue through the summer season.
"We don't anticipate a slowdown until after Labor Day weekend," Riccobon said.
During the first six months of the year, 434,458 people flew out of the airport, about 39% more than during the same period last year as travel began to rebound from the pandemic.
The airport continues to advise all passengers departing in the early morning or afternoon to arrive at least 2 hours before their flight to ensure they reach their gate for on-time boarding.
"I think that the messaging from all the entities, whether that be airports, airlines, TSA — which started months ago to remind people to give themselves extra time — has been by heeded by many of the passengers," Riccobon said.
The airport has also added the ability for passengers to see TSA checkpoint wait times online before they arrive at the airport.
"It's not just giving yourself extra time processing through TSA," Riccobon said. "It's getting to the gate, and also parking, because the parking lots are pretty full. So you want to make sure if you have to park away from the terminal, you give yourself a little extra time to take a shuttle bus or make that walk."
Ongoing construction at the airport began last year to build a $29 million terminal connection and security checkpoint expansion.
Riccobon said the structure is taking shape, and they're now focused on the HVAC, sprinkler and fire suppression systems, installation of the stairs and having 90-foot bridge trusses put into place.
"It's amazing since last May what's taken place in a year's time," he said.
When the connector is complete, the airport's TSA checkpoints will all move to a new above-ground walkway, with two more areas to screen passengers.
Passenger arrivals will continue to use the underground tunnel near the airport's baggage claim, which will lead to the pickup area and entrance to the airport's parking lots.
Sign up for our WLVR weekly newsletter to stay up to date with the latest news from the Lehigh Valley and across Pennsylvania.
---