'What You Need to Know:' Election results and COVID vaccines for children
Written by Mariella Miller on November 5, 2021
'What You Need to Know:' Election results and COVID vaccines for children
By Brad Klein
November 5, 2021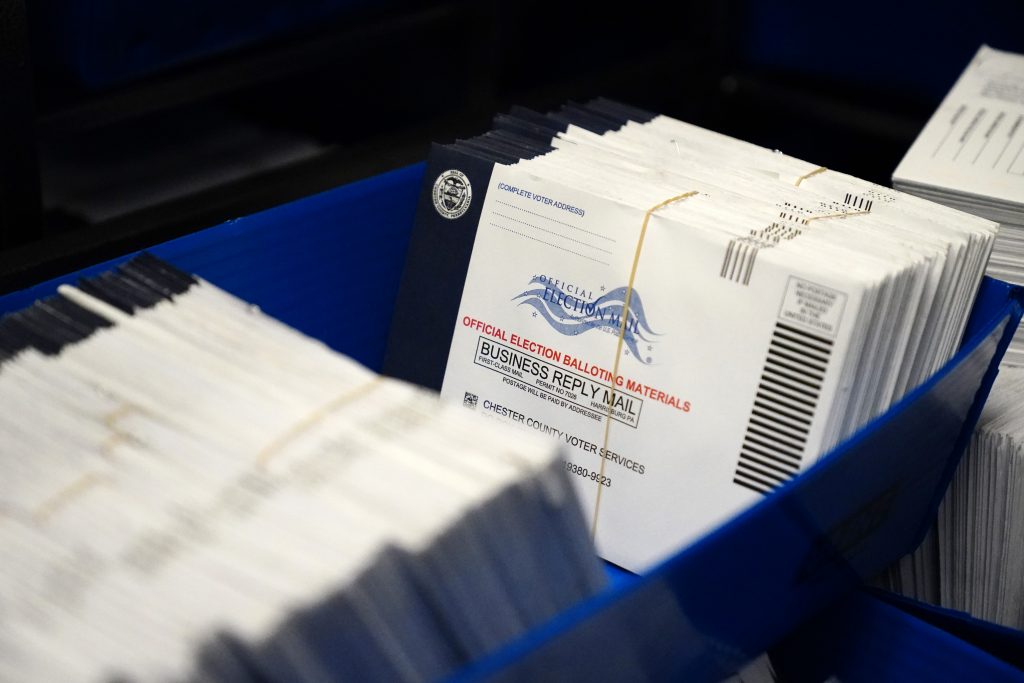 BETHLEHEM, Pa. – In our regular Friday feature, "What You Need to Know," WLVR's Brad Klein speaks with WLVR's Tyler Pratt about the week's top local news. The big story of the week was the election and the WLVR News team was working around the clock covering local races. So to start: The Lehigh Valley's two largest cities have new mayors.
Brad Klein
"Hi, Tyler."
Tyler Pratt
"Hi, Brad."
Klein
"Well, of course the election was the big story this week. It was Tuesday and the Lehigh Valley's two largest cities have new mayors."
Pratt
"Democrat William Reynolds defeated his opponent, Republican John Kachmar, to lead Bethlehem, and Allentown has its first Spanish speaking mayor, Democrat Matt Tuerk. He defeated Republican Tim Ramos and this is a big deal for Allentown. The Queen City has one of the largest populations of Hispanics and Latinos in the state and Tuerk is of Cuban descent. He doesn't have any experience in elected office, but a lot of people feel he will breathe new life into Allentown government."
Klein
"And Allentown City Council had another first on Tuesday night with the election of Natalie Santos."
Pratt
"She is the youngest person to ever be elected to the council. She's 21. Her parents are Dominican and she ran an almost entirely digital campaign and beat out the Republican vying for her seat. It's seen as a big win for representation for the city's younger Latino residents."
Klein
"So in the county executive races, Lehigh and Northampton counties both kept their Democratic incumbents but the races were feisty to say the least.
"Lamont McClure is the Northampton County executive. He won Tuesday to serve another term. His opponent was Republican Steve Lynch who courted controversy this summer for calling on '20 strong men' to help remove school boards over COVID safety measures."
Pratt
"And then McClure later called him a domestic terrorist and refused to debate him. Lynch is active on social media and after losing Tuesday by about 8,000 votes, he took to Facebook where he posted he would 'eviscerate the swamp creatures in our county' and then went on to say his campaign is moving into 'Phase 2.'"
Klein
"It was ominous language."
Pratt
"Neither Lynch nor McClure could be reached to comment on this."
Klein
"And the Lehigh County executive race was notable for being really close and having the lead change at times during the vote count."
Pratt
"Democratic incumbent Phil Armstrong narrowly beat Republican Glenn Eckhart who got nearly 50% of the vote in the Democratic-leaning County. Armstrong said he thought this was due to a Republican backlash to President Biden's win last year but Armstrong's campaign also took a hit last week when former dispatchers from the county's 911 center filed a civil suit."
Klein
"They alleged that operators ignored Spanish speaking callers. Armstrong and other county officials refuted the allegations but it might have hurt him in the polls. At one point early in the morning Tuesday, Lehigh County's election website showed Eckhart winning, right?"
Pratt
"Yeah, mail-in ballots are definitely changing how we get results. The way the county showed election returns, it was hard to see how many mail in ballots were left, so Armstrong thought he lost. But late numbers came in and he later declared himself the winner really early in the morning. And this just goes to show when future races are close like this, it may take a while to know for sure who has the most votes."
Klein
"It's really an echo of what we learned in the 2020 election. The so-called 'blue shift' since more Democratic voters used the mail in ballots and did again this year.
"Before we go . One other big non-election story: the Centers for Disease Control and Prevention (CDC) approved Pfizer COVID vaccines for kids aged 5-11 this week. They're already available at Lehigh Valley Health Network and St. Luke's University Health Network and they'll be available at other locations in the valley in the weeks to come."
Pratt
"Yeah, Brad, this is huge news for parents and families across the valley, especially with the holidays coming up. This might mean a lot more hugs for grandparents around Thanksgiving."
Klein
"Thanks, Tyler."
Pratt
"Thank you, Brad."
Klein
"That's WLVR's Tyler Pratt. He's our afternoon newscast host and a reporter covering criminal justice issues. For more of 'What You Need to Know,' sign up for our weekly newsletter at WLVR.org
Sign up for our WLVR weekly newsletter to stay up to date with the latest news from the Lehigh Valley and across Pennsylvania.
---